2 Bumps
'Human Barbie' Sarah Burge Gives 7-Year-Old Daughter Breast Implant Voucher. WHY?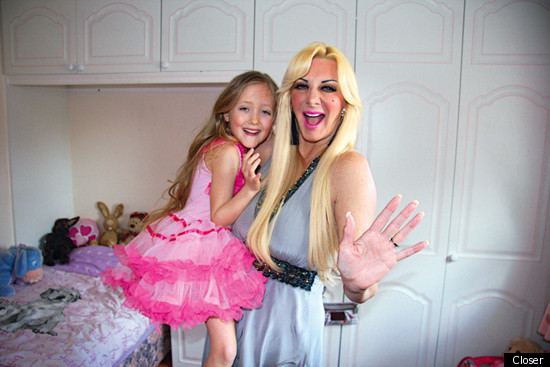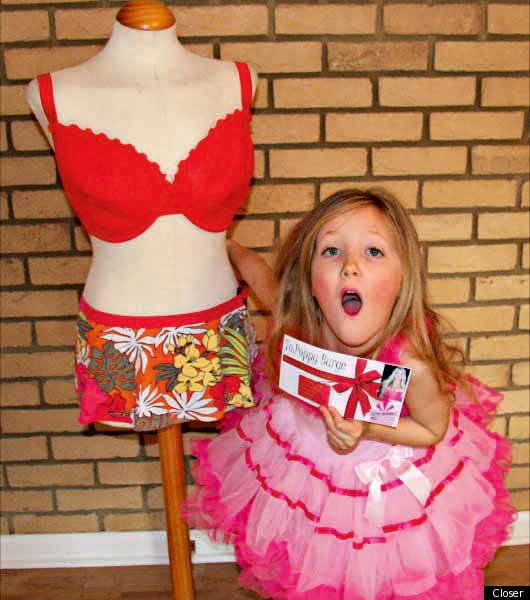 There's another candidate for parenting award of the year.
"Human Barbie" Sarah Burge gave her daughter Poppy a $10,000 voucher for breast augmentation surgery for her seventh birthday, UK tabloid Closer reports.
Sarah explained, "Poppy begged me for a boob job, so I gave her the voucher so she can have it after she's 16, when it's legal. If she develops naturally big boobs, she can have something else done with it." Sounds like a reasonable, open-ended gift. Poppy, for her part, said, "I can't wait to be like Mummy with big boobs. They're pretty."
Poppy also received a computer, pink Swarovski crystal ring and matching necklace and a spa weekend from her mother.
http://www.huffingtonpost.com/2011/06/09/human-barbie-boob-job-voucher_n_873705.html
Asked by tasches at 8:02 PM on Jun. 9, 2011 in General Parenting
Level 48 (298,202 Credits)