Abortion Provider Spotlight - Dr. Theodore L. Roumell
Dr. Theodore L. Roumell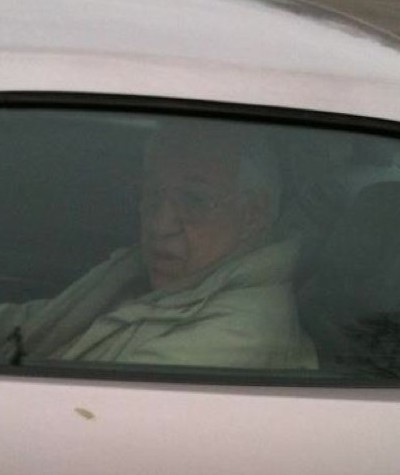 Dr. Theodore Roumell, former colleague of Albert Hodari, owns and operates 2 abortion clinics in Lansing and Flint, Michigan formerly owned by Hodari.

Dr. Roumell's Clinics (formerly owned by Dr. Hodari)
Womancare - Michigan
- Flint
- Lansing
-----------
Feb. 9, 2012 - Abortionist Theodore Roumell attempts to hit pro-lifer with the door of his car at Livonia 5 Mile WomanCare, 27634 5 Mile, Livonia, MI 48154

The woman in the footage whose name is Lynn Mills wrote of the incident,

"This is the video I took from my iPhone as abortionist Theodore Roumell backed out of the Livonia 5 Mile WomanCare, stayed on the wrong side of the road and attempted to hit me with his car door, while I was on the curb. This was intentional on his part. If he was on the right side of the road, his door never would have been able to reach me."
-------
Malpractice Lawsuit
A woman sued Womancare of Southfield, along with its abortion doctors, Hodari and Roumell, for medical malpractice. In 2008, she visited the clinic for a late-term abortion at 19 weeks gestation after learning that her fetus had Down Syndrome. Roumell rushed the abortion attempting to complete it before her cervix was pliable. According to the lawsuit, although the fetus was killed and most of the body parts were successfully removed, the fetus' head remained in her uterus. Roumell repeatedly and unsuccessfully attempted to remove the fetus' head before the cervix was adequately dilated. The woman experienced 'extensive bleeding' and was taken by ambulance to a hospital where she was determined to be experiencing 'early hemorrhagic shock'. She suffered severe lacerations and trauma to the vagina, cervix, uterus, left ovary and surrounding structures which required an emergency hysterectomy and the removal of an ovary. She is no longer able to have children.
by
Add your quick reply below:
You must be a member to reply to this post.
Replies:
There are no replies to this post.