CafeMom Group Resource Center
HomeMakers Journal [New Group]
We are a NEW small group looking to GROW!
Come visit and take a look around
HomeMakers Journal is a DRAMA FREE, BASH FREE group
What we HAVE
Home Decorating and DIY, Gardening and Preserving,
In the Kitchen,Fun with Houskeeping, Family Life, Pinterest Club
and Moms Time Out!
Come Join Us !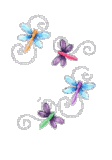 by
Add your quick reply below:
You must be a member to reply to this post.
Replies:
There are no replies to this post.