The Beauty & Style Lounge
my how to survive being horrrribly sick and still look not-quite-dead ;)
I actually have chronic illness, so I do this a lot.... but these products can make you feel a lot better and make stuff like having a shower, taking car of your hair and skin even when you're horrrribly sick do-able. I'm just recovering from mono and some horrible other virus that has kept me bed-ridden and sleeping 15+ hours a day for 3 weeks, a trip to urgent care, the ER and 2 DRs. :(

#1. a shower stool. These are handy period. You can shave every inch of your body if you want w/o a nick if you're safely seated on a shower stool!But you can also sit there when you're too sick to stand in the shower for 10 minutes or too weak to climb in/out of a tub!
#2) shower oil.... it cleans and REALLY moisturizes (great for shaving too) so you can get out, dry off and get dressed and back to bed. I like L'Occitane almond
#3) co-washing.... it helps untangle BAD bed head, it's faster than lather, rinse, repeat, condition and helps prevent more bedhead tangles. I like carol's daughter co-wash
#4) hair milk, also from Carol's Daughter adds moisture, de-tangles and again, prevents serious rat's nest (obviously my hair will tangle easy... especially after 3 weeks in bed and wearing a HAT to stay warm because of a fever)... yes... it can leave hair looking oily, but that's better than a lot of bad tangles!I use the LIGHT kind, and smaller than a dime sie for middle of my back length hair

#5) facial oil..... it's fast and can be used on face, eyes, neck, chest (you could put his in your hair instead of milk too) and you're done(also great ifyou have a raw nose from blowing it)... with energy to brush your teeth! (oh... and to wash my face, I use Korres wild rose wash/scrub.... exfoliates gently) I like Tarte Maracuja or argan oil andif you have any energy.... oil up your whole body

#6) toothbrush sanitizer my SonicCare has one, but you can get one from Violight. kills yucky germs that can keep you sick!
ALSO... make your partner rub your feet and paint your toes. :)
and that's how I'm not quite ready for The Walking Dead! :) I look like I don;t feel good, but my hair and skin are not a total wreck and I smell pretty nice. :) I use perfume to feel better too. I can do that in bed. :D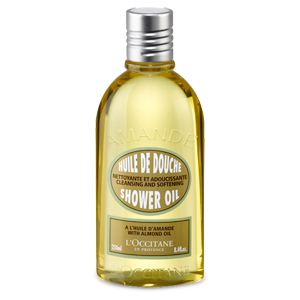 by
Replies (11-11):
Add your quick reply below:
You must be a member to reply to this post.