How to Make Silcone or Scented Grubby Silicone Bulbs...
Scented Grubby Silicone Bulbs
supplies:

*Nite light bulbs ($ tree has 4 packs!)
*Clear Silicone (I recommend mainstay brand at Walmart)
*Caulking gun
*Artist Oil Paint (must be OIL paint also found at Walmart)
*Disposable Plastic cup or bowl
*Coffee Grounds (Instant or Drip)
*Candle fragrance oil (Any craft shop)
*Glass dropper
*Popsicle stick
*Hanger (I use a large plastic clothespin paperclip)
Directions:

Make sure you have everything ready for this first. Because there is a set time in which you have before this starts to harden and you can no longer work with it.
Let's Start! First, take your clear caulking, cut of part of end, put into caulking gun, and pierce inside long nose to open. On every caulking gun there is a long needle attached for this process. Swing your needle open and piece down inside nose with this.
Squirt enough silicone now into your plastic cup to maybe cover 2-3 inches up from bottom.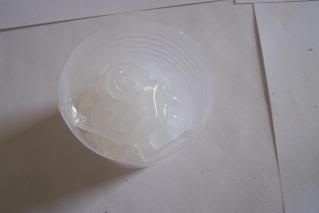 Now take your Oil Paint and add a small dab to your silicone. A little of this paint goes a long way, so a pea sized dab will do! Mix together with your popsicle stick.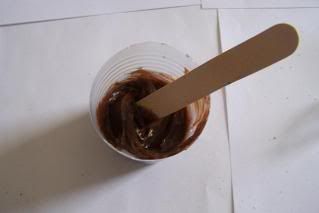 Now take your coffee grounds and add about a teaspoon to the mix. You can add more if you like a grubbier bulb. Mix together.
Now take your glass eye dropper and add about a 1/2 of the eye dropper tube of Candle fragrance to your Silicone mix. You will find that it is really slimmy at this point. Continue to mix and mash your fragrance oil into the silicone. You will see it will soon be back to normal after a minute and mixing up easily again.
Now the fun part! You can either clip your paper clip on now or dip your bulb,then clip to hang. I prefer to go straight to my Silicone with bulb in hand.
Now take your nite lite bulb and completely dip your bulb into your Mix. I do almost all the way to the brass neck. Now swirl your bulb in your mix. Slowly pull your bulb out of mix. You will see a small tail form. With these, you don't really need to worry about the tails as much as the clear ones.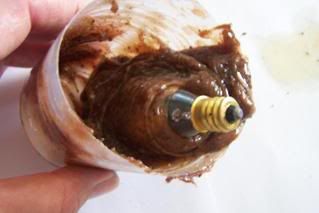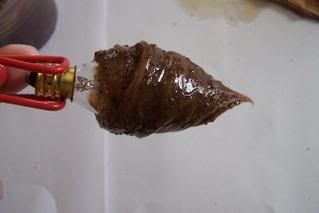 If you seem to be having trouble with this part, stir your batch up once again, and try redipping....seems the warmer the Silicone gets the easier it is to work with. If you still can't seem to get it right, this is the beauty of the grubby bulb, take a plastic spoon and spoon it onto your bulb!!! Just make sure you cover all sides.

Now take your bulb and clip to hang. Hang overnite to ensure complete curing. You have just made yourself a very inexpensive, yummy, Primitive bulb!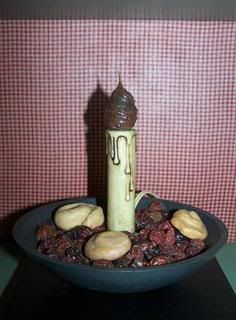 by
Add your quick reply below:
You must be a member to reply to this post.
Replies (1-4):
Add your quick reply below:
You must be a member to reply to this post.