HI!! My name is Danielle and I am the ridiculously proud mother of two little boys. They are 6yrs and 3yrs...so just perfect for Christmas FUN!! I am the biggest kid at Christmas, and play Christmas music constantly. Our tree is cartoon characters and candy themed, and I basically make it all about the kids (which really means ME too, but don't let anyone know!! LOL!)
We live out in the middle of nowhere, so shopping is internet based, or atleast a 30-45min drive. Kmart and Walmart are about 30 minutes. A mall is about an hour, but I sacrifice the drive time to go sometimes! We do shop at Kmart semi-frequently...especially for toys and video stuff. My oldest son and DH are into games and Kmart has really good deals that way.
Games, DVDs, and dress-up clothes (spiderman, batman, etc) make up the bulk of our Christmas lists here. But I have 3 nieces, and 2 honorary nieces that let me wander into the "pink aisles" for a break from all the "black toys"!!
SO EXCITED!! BRING IT ON!!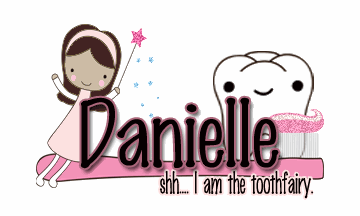 by