CM Influencer Program ~ My Kmart Visit!
Thank you CafeMom and Kmart for this great gift card!
I just returned home from my local Kmart!
Along with myself, my husband and son went with me to do some Back to School shopping! We were supposed to go yesterday, but due to prior engagements we postponed until this afternoon.
We had a great experience! It was really busy, but everything was organized and the associates were more than helpful!
I bought my son a Cars backpack, crayons, colored pencils, Thomas the Train book, and a Toy Story coloring book which he is using right now! For myself I picked up a Post It pads, index cards, pencils, a binder, and college ruled lined paper.
After making my purchase I headed over to the Customer Service counter to put a present for my son on layaway. His third birthday is coming up and I found the cutest Lightning McQueen Power Wheels Car. As I walked up to the counter, the sales associate were not very helpful. I stood there for about ten minutes without anyone asking if I needed any help. No other customers were there, I was the only one. She was also not very familiar with the Layaway Plan, she had to get a manager. I told the manager the product number, and showed it to her. Put down twenty-five dollars, and was told I have eight weeks to pick it up and can return every other week to put money down. I can't wait! My son will be so excited!! Here is a picture of the car I put on layaway... he loves the movie Cars and I know he's going to love this!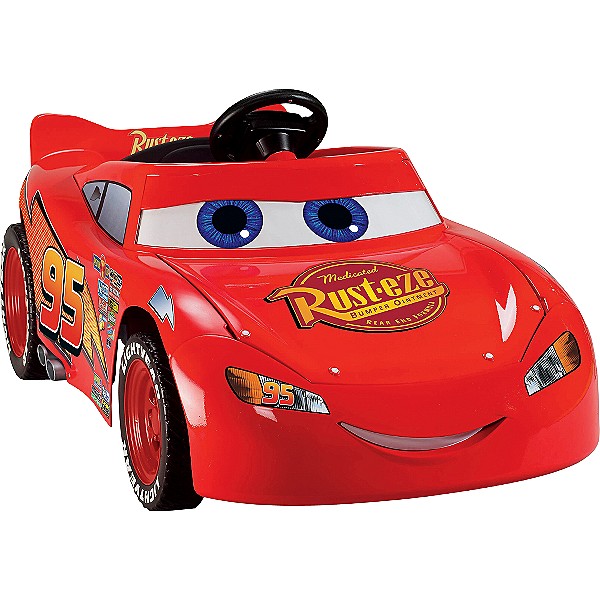 by
Add your quick reply below:
You must be a member to reply to this post.
Replies (1-9):
Add your quick reply below:
You must be a member to reply to this post.