keep ds in your thoughts tonight
We are going for his sleep study and EEG tonight, 8:30 pm to 6 am. He has never spent a night not in our own home so I dont know how the change of location will trigger anything let alone all the wores they have to place. They said there is several on the head, 2 by each eye, 3 on his jaw, and ekg for his heart, sensors for breathing that are belts around his chest and abdomen, and ones for his legs. He sleeps in just a diaper, hates blankets or to be touched :/ So it will be interesting to say the least.
I have a brand new portable dvd player to bring with us and some umizoomi FIL recorded from tv for me, like 4 hours worth i think. We are bringing his cars sleeper sofa bed thingy and his cars pillow pet and his special blanket. I plan to bring a sandwhich and some bottles of milk (if he gets in his head he needs a drink or food before he sleeps he will stay up til 3-4 in the morning til we give it to him so I am brining just in case)
I am just a bundle of nerves about the whole thing. DH decided monday night he never agreed to the test and thinks we shouldn't take him so I am dealing with that too, and we have to bring Danica because we have no one else to watch her and we have to stay the night with Cace.
I hope this goes so much easier then I am expecting it to :(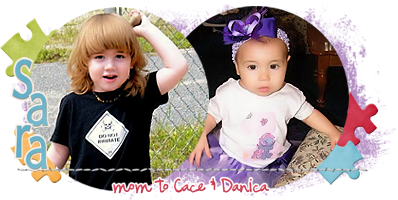 by
Add your quick reply below:
You must be a member to reply to this post.
Replies (1-10):
Add your quick reply below:
You must be a member to reply to this post.