I just got word from the dr and the insurance is wanting to send Geo to a local dentist which is the same one that wanted to give my 5 year old aderal and nitrotious oxide just to do a filling. I am glad I am working on raising money for him to go see Dr Kotlow. They were very pushy with fluoride and other things as well with the kids and not something I think I want to attempt with something more serious.

Please help show support for him on his page. He loves looking at it when he sits with me on the computer. https://www.facebook.com/HelpGeoSpeak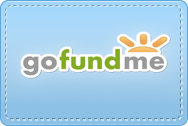 by
Replies (11-15):
Add your quick reply below:
You must be a member to reply to this post.