...is the Food of the Day for January 31!
Have you ever had a Brandy Alexandar? Is it good? It looks good. Have you ever made them at home?
Here's a little history and a recipe in the replies: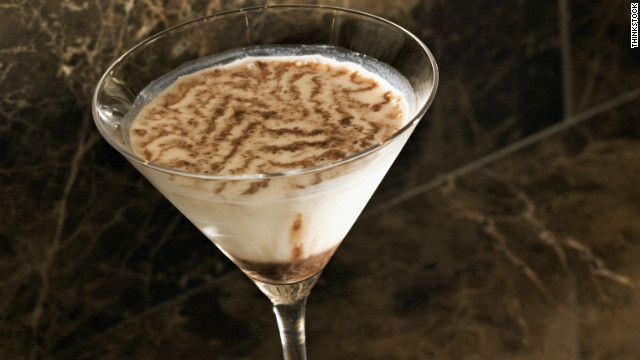 While you're frying up some eggs and bacon, we're cooking up something else: a way to celebrate today's food holiday.
Brandy, you're a fine drink - January 31 is National Brandy Alexander Day!
Seriously, half the fun of this early 20th century cocktail is just saying the name with a ridiculous accent. But by all means, clink glasses and make sure you enjoy one today too.
The Brandy Alexander is a sweet cocktail made with cognac and crème de cacao. It is based on an earlier gin-based cocktail known as the Alexander. And while it was created in 1922, near the time of Princess Mary's marriage to Viscount Lascelles, most believe the drink is named after Alexander II, the Russian tsar.

The Brandy Alexander is also mentioned in the popular novel, "Brideshead Revisted." When the BBC adapted it for TV during the 1980s, the drink immediately spiked in popularity.
by