Saw this article on FB and I thought some of these ideas are really good.
http://www.huffingtonpost.com/2014/07/15/summer-hacks-for-parents_n_5564805.html?ncid=fcbklnkushpmg00000037
Which ones are your favorites?
This is one of my favorites....
Create lawn art
Art doesn't have to happen inside. Bring a white or light-colored sheet or tarp outside and lay it out on the lawn. Put out bowls of paint and brushes and let the kids create a colorful tapestry. Voila! No spills on the rug. Seriously, look!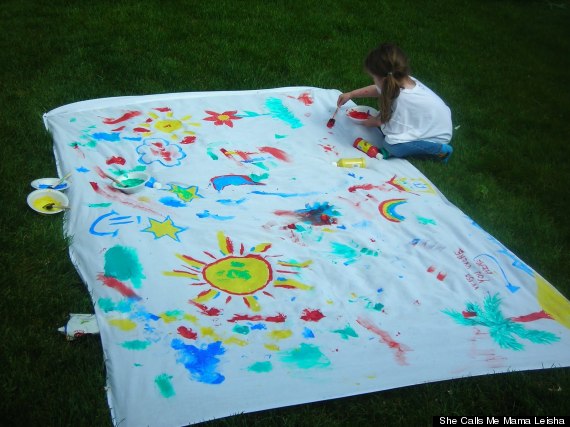 by