The Park Bench
I've had 12 babies and given them all away... and I'll do it with this one too
I've had 12 babies and given them all away... and I'll do it with this one too
Womb for hire ... Carole Horlock shows off her bump
IN seven months Carole Horlock will give birth – then watch the baby handed to an Italian couple without even giving it a cuddle.
But she won't mind because this is what she does. Carole is simply delighted to be helping yet another childless couple become parents.
The 45-year-old Brit is the world's most prolific surrogate mum and is currently pregnant with giveaway baby number 13.
Carole said: "They tell me I give them a precious gift and you can see the joy in their faces when they hold their baby for the first time.
"It's a highly charged, emotional moment. That's the reason I do it."
Carole, born in Stevenage, Herts, has also brought up two daughters — now aged 22 and 19 and from different relationships.
She said: "I'm so excited and pleased to be having my 13th surrogate baby. When you're pregnant everyone says you have a bun in the oven and this is my baker's dozen."
Carole first heard about surrogacy through a newspaper article she read in 1995, while working in a launderette.
She said: "Although I was still in my twenties I was divorced with two girls — one just a year old. I had loved carrying my babies and I couldn't imagine how devastating it would be not to be able to have kids.
"I was never going to change anybody's life working in a launderette but becoming a surrogate has enabled me to look back and think I've done that and helped so many couples.
"So I contacted the organisation named in the article and it all began from there."
She has since given birth to eight girls and four boys, including one set of twins and another of triplets.
Carole receives expenses, usually between £10,000 and £15,000, from the couples she helps, as payments are illegal.
She insisted: "It's not about the money. I do it to help other people.
"I love the act of physically giving birth. Most people would think you are crazy but the whole transition from the baby being inside you to coming out is amazing.
"For me, pushing down and the moment of birth is exciting — whether it's for me or someone else.
"The most emotionally charged part is the delivery.
"The couple are standing there waiting for their baby. The child goes straight into their arms.
"I've never felt a pang of regret. I've never bonded with a baby when I'm pregnant — it happens when I'm nursing them, and obviously has only happened with my own two girls."
Carole makes no demands on the parents of any of the children, beyond asking for a yearly letter and a photograph to see how they are doing.
Photos of each child she has carried are kept in a box at the farmhouse near Bordeaux, France, that she shares with partner of 14 years, Paul Brown. Among the snaps is her latest scan, taken on August 24.
The only real difficulty for Carole came in 2004 when a DNA test showed the son she had given to a couple had not been the result of artificial insemination with the father's sperm as planned — but was actually from an accidental natural pregnancy with Paul.
She said: "As with all my surrogacies I hadn't agreed to abstain but to be careful. After being inseminated we had been using condoms and I was stunned. I didn't stop crying for two weeks.
"Paul felt terrible he'd got me pregnant. We discussed whether we should take the baby back. But I couldn't do that to another woman — it would have killed her.
"If I thought that she didn't want him I would have him but I knew 100 per cent that she did. Afterwards Paul had a vasectomy so it couldn't happen again. But I was thrown out of the surrogacy organisation I was using.
"What happened made me more determined to have another baby but little did I know it would end with the triplets."
That birth was the first and only time she could not manage with just gas and air.
It was also the first as a result of being implanted with a fertilised egg instead of artificial insemination.
Carole said: "I was 40 at the time and it was the mother's last chance to have a baby of her own with her last three eggs. Against the odds they all developed into babies. They are now overjoyed with their gorgeous family."
She met her current baby's parents through an internet forum.
She said: "We emailed for two weeks before speaking for the first time in April and we met in June.
"As you are going to do something so intimate there has to be chemistry and a connection or it just won't work for anyone.
"I like the couples to be closely involved, coming to hospital appointments, and they are always at the birth so that we can share the pregnancy." In July three embryos — which were produced from an anonymous donor's eggs and the father's sperm — were implanted in Carole at a Greek clinic.
She said: "I fell pregnant straight away and rang two weeks afterwards to share the news — and we just cried. We were so happy, it had worked so quickly."
Carole went on: "Some people think that because I have done this so many times I must have an ulterior motive.
"But I just want to help other women to feel the happiness of motherhood.
"I just love being pregnant. I love growing a new life inside me.
"While I think this is going to be my last, I've been pregnant for ten years of my life and enjoyed almost every single minute."
Who got the kids
BABY ONE: Boy born December 1995 – Carole said: "This was for a childless British couple. He was my biggest ever baby at 9lb 2oz. It was a home delivery."
BABIES TWO AND THREE: Girls born February 1997 – "I helped the same couple again. We didn't find out they were twins until 20 weeks. The couple were screaming with joy. They still send me pictures of them to this day."
BABY FOUR: Girl born March 1998 – "This baby was for a British couple who had suffered the heartache of multiple miscarriages."
BABY FIVE: Girl born July 1999 – "For another UK couple who had already had a child with a surrogate. The yearning for a second child can be greater as you want your first to have a sibling."
BABY SIX: Girl born October 2000 – "She was for the same couple as baby number four and it was their second girl. I seem to have more girls than boys."
BABY SEVEN: Boy born January 2002 – "This lady had tried for 23 years to have a baby. On his first birthday they sent me a bunch of flowers but I would much rather have had a photograph. I've never heard from them since."
BABY EIGHT: Girl born April 2003 – "She was for a Greek couple whose previous surrogate had kept the baby. They came to me heartbroken."
BABY NINE: Boy born June 2004 – "He turned out to be my partner's child. After a few weeks of turmoil the couple happily adopted him."
BABIES TEN, 11 AND 12: Boy and two girls in March 2008 – "Born after IVF to a Greek couple who were friends with the ones I helped before. My first Caesarean as the first one born was breech."
BABY 13: "The scan showed he or she looks just like a tiny kidney bean at the moment. Watch this space."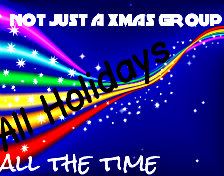 by
Replies (11-17):
Add your quick reply below:
You must be a member to reply to this post.