Frugalistas
Not Frugal, a good deal maybe?
I am the worst about buying stuff for myself. But late last night while hubby was asleep I decided to upgrade from the Cricut( I have two I hardly use) to the Silhouette Cameo which I got through Overstock. It was the holiday bundle for 269.99, that overstock has on ebay, and I got free shipping-6 months finance. That is so much cheaper than I have spent on my Cricuts. Anyone else get themselves a big gift?
Here is the description: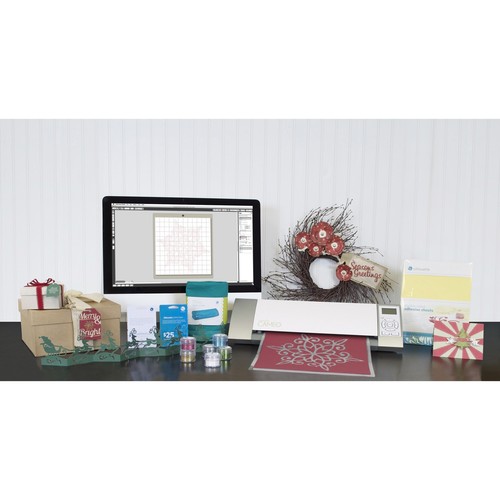 Silhouette Cameo Mega Bundle Die Cutting Machine with Bonus $25 Gift Card
Product Description: The Silhouette Cameo is an electronic cutting machine that is great for light-duty, creative use. Just like a home printer, it plugs directly into your PC or Mac with a USB cable, but instead of printing, it uses a small blade to cut a variety of pre-designed die-cuttable materials such as paper, cardstock, vinyl, fabric, and more. The cutter will accommodate materials up to 12 inches wide and 10 feet long in dimension, allowing you to engage and complete any die-cut project imaginable.

Includes:
Silhouette electronic cutting tool
Bonus $25 gift card for Silhouette downloadable images
Additional $10.00 Silhouette gift card
Bonus Silhouette Glitter (6 pack)
Bonus double-sided adhesive sheets (8 sheets: 8.5 inches x 11 inches)
Bonus teal cover
Silhouette Studio software for Windows XP/Vista/7 and Mac OS X 10.5.8 and higher
51 exclusive cuttable designs
Power cable, USB cable
12-inch cutting mat
Cutting blade
Basic instruction guide
by
Add your quick reply below:
You must be a member to reply to this post.
Replies (1-10):
Add your quick reply below:
You must be a member to reply to this post.