Autism - Support Across the Spectrum
Half of All Autistic Kids Will Run Away, Tragedy Often Follows
Half of All Autistic Kids Will Run Away, Tragedy Often Follows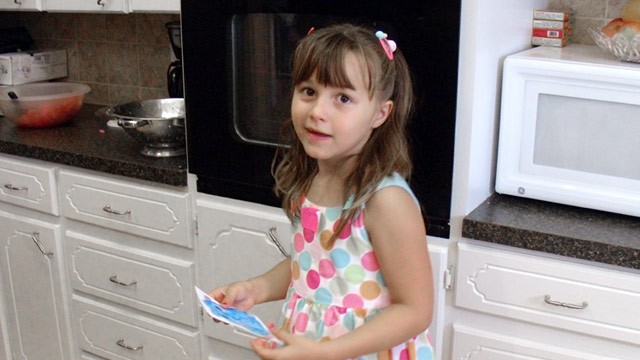 Within hours one day in April, two children went missing hundreds of miles apart from each other.
On the surface they appear to have little in common.
Angelo Messineo is a 16-year-old from Georgia. He was found alive on a horse farm four days after he disappeared from school on April 16. Alyvia Navarro, 3, of Wareham, Mass., was pronounced dead hours after she was reported missing, drowned in a pond near her grandmother's home, on the same day.
They are just two of the thousands of children who went missing last month.
But Angelo and Alyvia have one thing in common, and it's a trait shared with at least one child who goes missing every day in America. They are autistic.
Nearly half of all children with autism will run away and potentially go missing at least once before their 17th birthday, according to a study by the American Academy of Pediatrics. Of those who run away, what clinicians call "eloping," many will be found dead.
PHOTOS: Autistic Kids Who Run Away Often Beat the Odds
The numbers alone present a challenge for law enforcement authorities, who regularly rank searches for missing children among the most difficult work they do.
But finding children with autism -- who shirk when their names are called out, who run away at the sound of police sirens, who are afraid of the dogs sent to find them, and who naturally are comforted by burrowing and hiding -- makes a hard job even harder, investigators say.
One in 50 children is diagnosed annually with autism, a spectrum of neurodevelopment disorders marked by problems with social interaction and communication, according to data from the Centers for Disease Control and Prevention in Atlanta. As the number of children who are diagnosed increases, so too does the number of kids who run off, leaving rescuers to learn quickly how best to handle a unique set of challenges.
The stories of Angelo and Alyvia, and dozens of children like them, present two sides of a phenomenon still not entirely understood.
WATCH MORE: Autism Awareness Has NYC Turning Blue
On the one hand, autistic children are more likely to run away than unaffected children. When they do runaway, they are more likely to die than unaffected children. And more often than not, 91 percent of the time, those deaths are a result of drowning.
But what is so perplexing to researchers and rescuers are the stories like Angelo's. Stories of almost super-human rates of survival for young children with developmental disabilities, who manage to stay alive for days often in the wilderness and against staggering odds.
"It's a mystery," said Robert G. Lowery Jr. of the National Center for Missing & Exploited Children. "Time and again, we see cases where autistic children live longer and survive in harsher settings than unaffected children. We don't really know why. It might be that these children with autism have a diminished sense of fear, but it's astonishing."
Stories like Alyvia's are also all too common.
The 3-year-old girl was there, at her grandmother's side at their home at the Lakeside Trailer Park in Wareham, Mass., and a moment later she was gone. Twenty-five minutes later, her grandmother Valerie Navarro called the police. Police, fire, EMS, K-9 units and the nearby harbormaster began a search for the girl, who was discovered an hour later, according to Wareham police.
A patrol found the girl in a pond near her grandmother's home, and she was evacuated via helicopter to a hospital in Boston where she was later pronounced dead.
by
Add your quick reply below:
You must be a member to reply to this post.
Replies (1-10):
Add your quick reply below:
You must be a member to reply to this post.