People are so inconsiderate! What would you have done?
I dropped my son off at Summer School this morning andwas driving back home. There was a mom and daughter on bikes trying to cross the road so I stopped about 50 feet from the stop sign to let them cross. All of a sudden a lady pulls around me and keeps going!!!!
I mean really! I am stopped for pedestrians! If the little girl hadn't gotten across when she did and the vehichle had been going any faster she could have gotten hurt!
I have been in the bicylers shoes before, waiting and waiting to cross the street and no one stops. People are in such big hurries to get to where they are going, thats how accidents happen.
So I took her liscence plate down and called her in. Would you have done the same?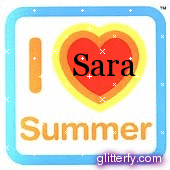 by
Replies (31-39):
Add your quick reply below:
You must be a member to reply to this post.