Family Fun
Level of Difficulty: Moderate
Children will need an adult's help or supervision to use the heat source that will make their secret message appear.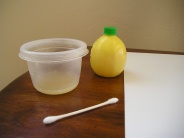 Here's what you'll need...
•Small amount of lemon juice
•Small container
•Paint brush or Q-Tip
•White paper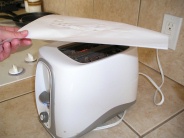 Here's how you make it...
Dip your brush or Q-tip into the lemon juice and write your message on a piece of paper. After it's dry, hold the paper over a heat source, like a toaster or light bulb, to make your message appear (the lemmon juice will turn brown).

by
Replies (11-13):
Add your quick reply below:
You must be a member to reply to this post.