Mom Confessions
This is a long story....I divorced my abusive ex 12 years ago. He left town and never came back. No contact with the kids....and good riddance!
Well, I have wondered for years if my ex ever got remarried. Just nosy I guess, and concerned since he's an abusive ass. Anyways...I could never find him online till last year, when i Saw his profile on match.com. Well lo and behold I get this call from a woman that says her niece is dating him and the aunt looked him up online in a people search and found my name! She wanted to know why I divorced him. So i let her know all the gory details. We talked for probably two hours. So, she says she's going to tell her niece what I've told her, and her niece is like a daughter to her, since the nieces mom had passed away. She told me that she did not like him and neither did her husband! Plus he wanted to get married really fast.
So, a few days later she calls again. And after talking for a bit she asks if it's okay for me to talk to her niece! So, I did...and she was very nice, but heart broken. I can't even tell you how bad I felt for her! They had purchased rings already and everything! Well, the aunt calls a few days later to tell me they broke off the engagement and returned the rings.
Now I see he got married within about six months of these convos.
But....I don't know if it's the same woman! I can't remember her name from the convos! LoL
Damn CRS disease.
Seriously though....I pray for the poor woman.
~~~~~~~~~~~~~~~~~~~~~~~~~~~~~~~~~~~~~~~~~~~~~~~~~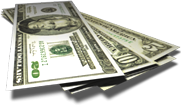 Get Paid to Blog.
You Know How to Type!
Monetize Your Blog the Right Way
Learn&Earn Here




by
Add your quick reply below:
You must be a member to reply to this post.
Replies (1-4):
Add your quick reply below:
You must be a member to reply to this post.