Mom Confessions
PERSONAL STORY ADDED AT BOTTOM & VERY GRAPHIC! Is this for real??? "Mucoid rope" ADDED INFO FOR MOBILE USERS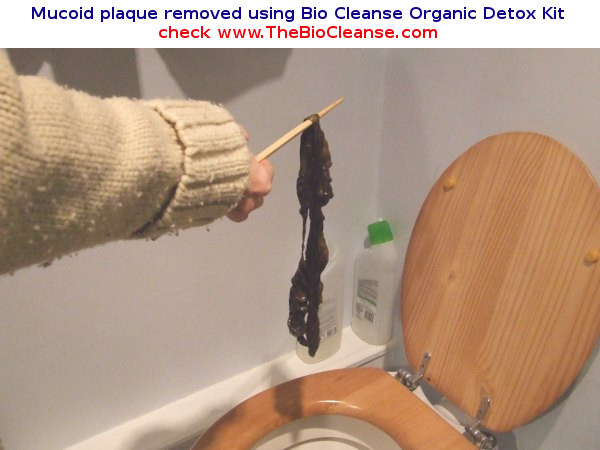 *The above photos show excrement that is passed from people who use a type of colonic cleanse. The excrement is in a long, twisty shape that looks like, well, long sea weed or a "rope" of poop.
I believe our digestive system tells us if we're healthy, or not. If our bowels are irregular, or if our poop looks funny or is of a wrong consistency, usually that means we have a health issue internally.
So I began finding out how to keep my digestive tract and stomach healthier, and came across this: Colonics and enemas to keep healthy, among other things such as eating raw foods, eating healthy foods, eating enough fiber, etc...
Here's a video about mucoid ropes, a/k/a mucoid plaque.
http://www.youtube.com/watch?v=WMA9nq5cNWc&feature=related
WHAT IS A MUCOID ROPE?
"The intestines can store a vast amount of partially digested, putrefying matter (as well as drugs and other toxic chemicals)—for decades even. Some intestines, when autopsied, have weighed up to 40 pounds and were distended to a diameter of 12 inches with only a pencil-thin channel through which the faeces could move. That 40 pounds was due to caked layers of encrusted mucus mixed with faecal matter, bizarrely resembling hardened blackish-green truck tire rubber or an old piece of dried rawhide. I call this mucoid plaque. [emphasis mine – GI] This mucoid plaque, when it is removed during an intensive colon cleanse, often shows ropelike twists, striations, overlaps, folds, creases—the shape and texture of the intestinal wall." (http://curezone.com/cleanse/bowel/bowel_dr_anderson.html)
_________________________________________-
Have you EVER heard of this before? Or tried the colonic cleanses that produce these "ropes" or "plaques"? How WEIRD are these?
There's too many graphic pictures on the internet "Google" to say these are fake. Too many people who testify that this stuff exists.
_____________________________
ADDED INFO:
I used to work for a pathologist back in my 20s. I was her assistant whenever body parts would come down from surgeries up in the OR: mastectomies, hysterectomies, a toe from a diabetic patient, biopsies for cancer, prostatectomies, and colon resections, to name a few.
One day I asked the pathologist why our little town had so many colon resections, and she said it's because we lived in an area where the general diet was meat and potatoes (in the midwest). She said when people eat meat, the meat can get stuck up inside all of those millions of intestinal folds in our bodies, can fester and become putrid, and then form polyps, which lead to cancer. (hence, the need for colon resections, because of spread of cancer).
She said if I'm going to be a meat eater (she was a vegetarian), she told me to eat yogurt DAILY because the active and live cultures sweep up inside those little folds in our intestines and "eat away" the festering meats, ridding the build-up of this stuff.

___________________________________
Personal Story:
I tried an enema last year. It was incredibly PAINFUL. Not the inserting part, but the pooping part.
In fact, it was so horribly painful that I was breaking out in a sweat, cramping intensely, and crying as I sat on the toilet.
I used a small bottle with warm water. That was it. Warm water. I only inserted it to the recommended line on the bottle's neck, even.
So...I will NEVER do another one again.
But....and this is gross, so if you're squeamish, quit reading...
I actually crapped out a medium-sized really hard turd ball that must've been stuck in a corner of my intestine for years, maybe.

Posted by Anonymous on Sep. 11, 2012 at 6:05 PM
Add your quick reply below:
You must be a member to reply to this post.
Replies (1-10):
Add your quick reply below:
You must be a member to reply to this post.