Mom Confessions
My thoughts on how to fix this country
I've seen so many posts complaining about society, religious nuts, gun nuts, etc over the last few days. So I just thought I'd put my 2 cents out here for you to think about.
Why do we have so many hate issues? Whether it be racism, homophobia, or mass murders, they are all a form of hate, or at the very least a lack of caring. No one really cares about anyone outside their individual spheres anymore. Everyone is so concerned about themselves, their wants and needs, that no one really sees the people around them anymore. I feel this is a big part of why so many people with serious mental illnesses go unnoticed by those around them.
Why do we have so much racism? Because, in a world that is supposedly becoming more tolerant, people are still quick to bring it up when it suits them. If you were the only white person in a subway station, and you got mugged, you'd assume it was because you were white. If a white guy were to rob a store that belonged to a Hispanic man, the owner would assume it was because he was Hispanic. People are so quick to play the race card because in most cases, they know they can benefit from it, whether financially or by receiving attention. Put simply, people are selfish.
It doesn't help when you have people claiming racism because of stupid stuff. I saw a local news blurb a few months ago. A woman was claiming that some teenagers smashed her mailbox because her family is black. Of course, she failed to notice that every mailbox on her road was smashed, and her family is the only black family that lives there. Stupid stuff like this is part of why racism continues today.
Why do so many people hate gays? Again, people don't care. They look at the exterior, or the label, and assume they know what that person is like, without taking the time to get to know them. People are too selfish to take the time to talk to others.
Of course, it doesn't help when so many gays feel the need to shout it from the rooftops, seeking attention for what some consider their "cause". Those ones need to realize that acting like a bunch of idiots doesn't help them.
Why do so many people hate those of different religions? Because no one cares. Most (if not all) of the major religions acknowledge that no one is perfect. The followers of those religions need to remember this when they start judging others! People also need to realize that just because someone wants to decorate a certain way, or wish you a happy holiday in a certain manner does not mean they are trying to shove religion down your throat.
It would seriously help here if people would just stop being so selfish. The world doesn't revolve around you, no matter what your religion is, or if you have any religion at all. Stop assuming that the world should bend to your preferences.
Really, if everyone would just learn to be respectful (and teach their kids the same) of EVERYONE, and also teach them that everyone believes, looks, acts, thinks differently, and that not everyone is going to agree with them or like them, the world would be much better. You'd also see a lot less bullying and bullying related suicides. People need to also remember that acting respectfully does NOT mean agreeing with you and doing everything the way you want it done.
So, if you've stuck with me this long, I think it all boils down to one thing. RESPECT. Respect other people enough to get to know them before judging them. Respect them enough to not assume they have bad intentions automatically. Respect YOURSELF enough to get over it when you see something that offends you. Because getting all bent out of shape over stupid shit just makes you look like an idiot. Teach your kids to respect everyone. Don't teach them to look at race, sexual orientation, religion, or any of those things when they see a person. Teach them to take the time to get to know people.
Maybe if everyone were to follow this advice we would eventually see a peaceful tolerant society, and less mass murders and hate crimes.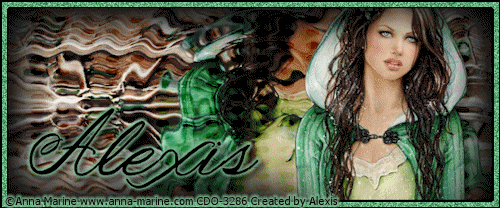 by
Add your quick reply below:
You must be a member to reply to this post.
Replies (1-6):
Add your quick reply below:
You must be a member to reply to this post.