Mom Confessions
Something wrong with my dog...please help *Pics *UPDATE
Update: I took her to the vet, who said we could either try some natural remedies or put her on Prozac. I opted for natural! We tried some calming chews, but they didn't work and I came home to a puddle of blood outside of her crate :(. Then I got her a thunder shirt (which basically applies steady pressure to her body) and she seems to really like it! I moved the dogs into the laundry room, put their beds in there, and stacked two baby gates at the doorway. They all did very well and that is where I will keep them when we're not home. Lacey will still have to be crated on occasion so I am just going to work on crate training from the beginning, starting with just a few minutes. Thanks for the suggestions, everyone!



Here's their new "bedroom":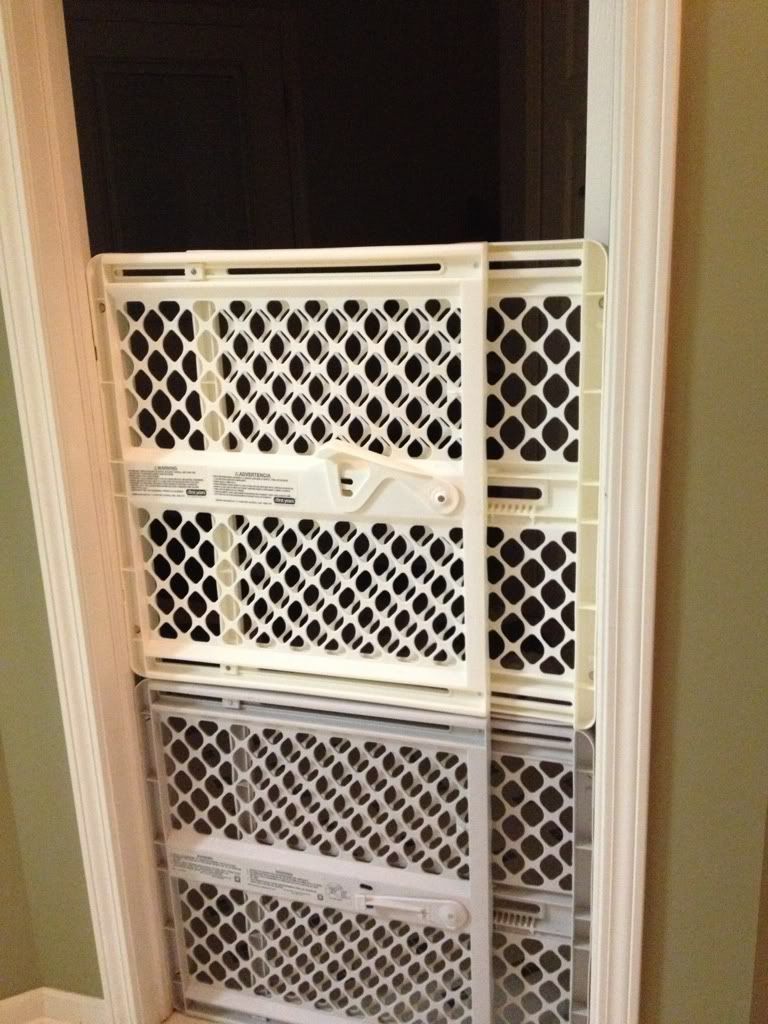 We adopted a shelter dog almost 3 1/2 years ago. At that time they estimated her age at 3 years old, so she is around 6 now. She is a wonderful dog - learned commands well, very sweet, rarely misbehaves. She has been crated at night since we got her and our other dogs are crated as well. At first she whined on occasion when crated but that went away quickly. Until last week.





I swear, this dog is suddenly possessed by the devil! I came down one morning to find her crate 2 feet away from the wall and at a sideways angle. Weird. The next two days in a row she got out of the crate but we couldn't figure out how. The next day several metal bars were bent together and one was ripped clean off. Her mouth was red and swollen and there was blood on her blanket.





I don't know what to do! I don't know why she is suddenly freaking out and acting like this. I am concerned about her hurting herself. I have been giving her Benadryl at night for the past few nights and put a new side onto her crate. She hasn't bent any more bars but is still chewing on them and bleeding a little bit. I have been putting nylabones and stuffed kongs in her crate but she doesn't touch them. I have been giving her treats when she goes into the crate (and she does go in willingly, on her own). In the morning when she comes out of the crate she is fine an acts completely normal.





The obvious solution is to stop crating her, but the dogs get into trouble when left out all night. And there is clearly something else going on, since she was fine in the crate for YEARS and now suddenly flips out. Nothing has changed in our house - no new pets or people in the house, she hasn't been sick, no changes in schedule or diet, nothing! I am going to take her to the vet on Monday, but if anyone has any advice in the meantime I would love to hear it!!





This is what she did to her crate: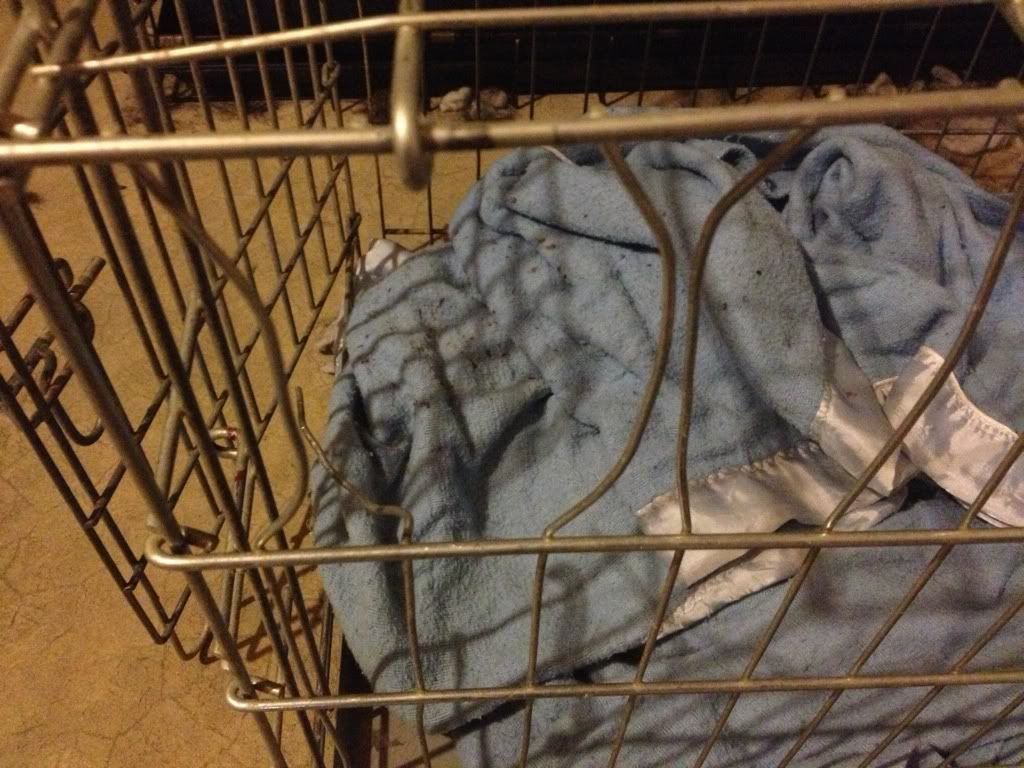 And this is what happened to her mouth: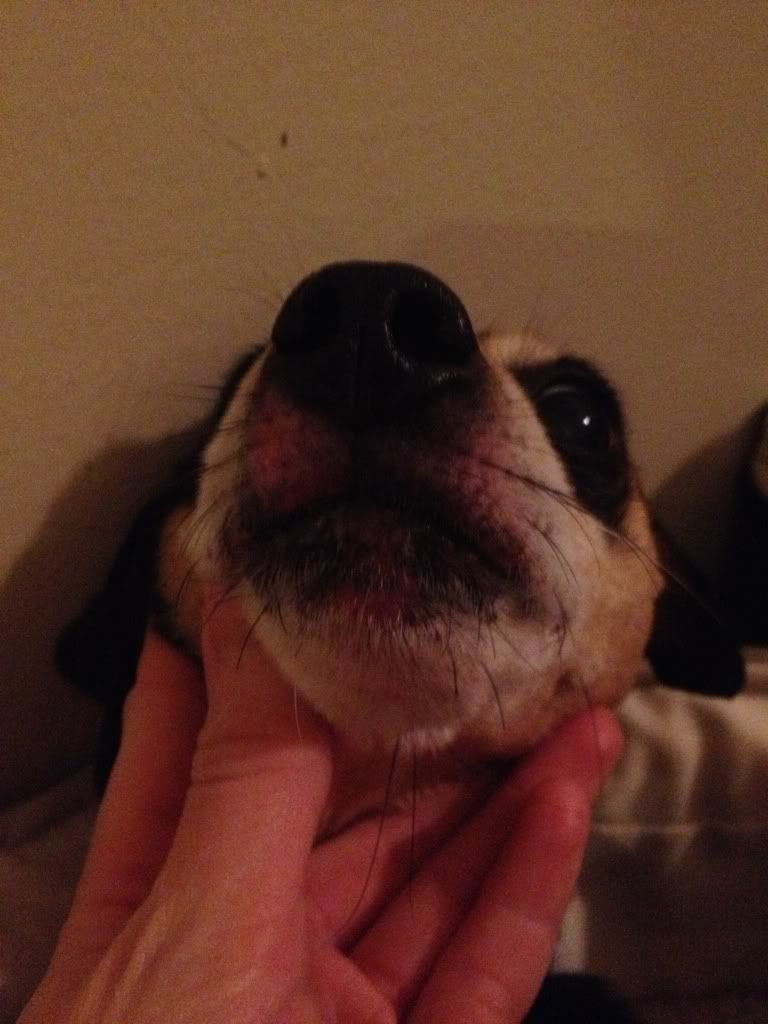 by
Add your quick reply below:
You must be a member to reply to this post.
Replies (1-10):
Add your quick reply below:
You must be a member to reply to this post.