Mom Confessions
50 THINGS A WOMAN SHOULD NEVER DO...........PERIOD
ETA.......THIS WAS A JOKE POST THAT I MADE BACK IN JANUARY....SOME OF YOU ARE TAKING THIS STUPID POST TOO DAMN LITERAL.......SMDH
WHO DUG THIS OUT OF THE CM COBWEB ENCRUSTED TOMBS???????????
1. Buy underwear at a thrift store.
2. Tell another woman, "You don't look that fat."
3. Stab another woman in the chest with a salad fork for saying, "You don't look thatfat."
4. Believe a man who is not making eye contact but says, "Go ahead, I'm listening."
5. Get a "tramp stamp" on your lower back.
6. Get a tattoo anywhere.
7. Get a mullet.
8. Date one of your girlfriend's exes.
9. Inject a neurotoxin into your face
10. Expect your relationships to be anything like a romantic comedy.
11. Take advice from Oprah's latest guru.
12. Be rude to a server.
13. Let anyone mentally, physically, or verbally abuse you or your children.
14. Apply eye makeup while driving and/or stopped in traffic.
15. Ask your man, "Do you think she looks prettier than me?" (He doesn't. He really, really doesn't.)
16. Eat garlic, spinach, or corn on the cob on a first date.
17. Wear makeup to bed.
18. Attend a wedding looking better than the bride.
19. Apologize for being modest or chaste.
20. Think anyone wants to see pictures of your cat(s).
21. Let a girlfriend who has been drinking go anywhere with a man she just met.
22. Take off your clothes anyplace someone has a camera or video recording device.
23. Make excuses for your kid's obnoxious behavior.
24. Buy something you don't need just because it's on sale.
25. Run down a girlfriend behind her back.
26. Keep a stuffed animal on your bed after the age of sixteen.
27. Get on the back of a motorcycle with a man who is younger than your dad.
28. Ignore signs of cancer in the hopes that it will just go away.
29. Fall in love with a "bad boy."
30. Refuse to tell a man what you really want for your birthday and then be disappointed by the gift you receive.
31. Provide the sole financial support for a man who is not disabled or completing his education.
32. Go more than six months without telling your dad how you feel about him.
33. Agree to be on a reality show with the words, "Real Housewives", "Bachelor," or "Bret Michaels" in the title.
34. Dig your key into the side of his pretty little souped up four wheel drive, carve your name into his leather seat, take a Louisville slugger to both head lights, and slash a hole in all four tires.
35. Expect to find a man in the twenty first century like Mr. Fitzwilliam Darcy.
36. Tell your man, "You really didn't have to." (He did. He really, really did.)
37. Expect a man to understand why you like diamonds.
38. Limit your Bible reading to the verses in your self-help oriented devotional.
39. Serve in combat (unless your name is Joan of Arc).
40. Flirt irresponsibly.
41. Give unsolicited advice about breastfeeding.
42. Pierce any body part that is lower than your neck.
43. Write "Hey Cutie. How've you Been? I miss you!" on your now-married, former boyfriend's Facebook wall.
44. Use profanity in any situation where your toe is not stubbed.
45. Remain desperately at home inventing lovers who call to say, "Come dance with me," and murmur vague obscenities after the age of seventeen.
46. Be surprised when a man is unable to read you mind.
47. Assume that a stay-at-home mom doesn't "work."
48. Assume that a work-outside-the-home mom is a bad parent.
49. Have a MySpace page after the age of 20.
50. Take advice from a serpent about what produce to eat.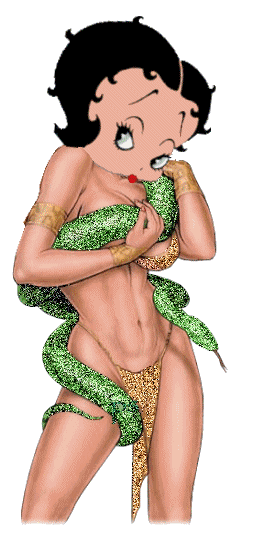 by
Add your quick reply below:
You must be a member to reply to this post.
Replies (1-10):
Add your quick reply below:
You must be a member to reply to this post.