Mom Confessions
Who Do You REALLY Find Sexy? ETA
I'm not talking the canned responses of some perfect guy. I mean the guys you won't tell anyone you think are sexy! The ones you are almost embarrassed to be attracted to!
Since some are wanting to talk about women, let's go ahead and include unconventionally sexy women! Pics added!
Dr. Michio Kaku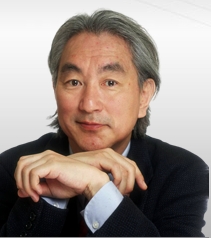 Because who WOULDN'T love being with a guy who could look her straight in the eye and tell her exactly how she is made of STARDUST?
Jon Stewart

Because who wouldn't love walking into the bedroom wearing nipple tassles with Fruit by the Foot stuck to their genitals and getting this response?
Phil

Because let's face it: He is loyal to no end and believes in his dreams, even dies for his dreams. Captain America can't let go of the past and is always whining about how the world changed, Tony Stark is stuck up and crass, The Hulk is runnings away, Black Widow and Male Katniss (forgot his name) are glossed over at best, and Thor is this demi-god who treats us more like an endangered species in a zoo than humans. Phil is the true hero!
Tina Fey. OK, she has a hot body, IMO. But, she doesn't rely on that body for her fame. She does funny movies, is willing to dress up or down, and I just get a sense she's showing herself, not some character, when she's in the spotlight. So...I'm betting she's fun, kinky, and good natured in the bedroom!
Drew Barrymore. She just has a look I find unique in Hollywood, a believable "Girl Next Door" appeal. And, she is fun.
Whoopi Goldberg! Strong, confident, sexy, curvy, and boy can she wail! (She did her own singing in the Sister Act movies.) Add to that her charitable contributions and overcoming dyslexia to make it big in Hollywood.
Posted by Anonymous on Jan. 11, 2013 at 1:40 PM
Replies (21-30):
Add your quick reply below:
You must be a member to reply to this post.