Mom Confessions
I hate my husbands disability EDIT
I think I've posted about this before, but I really, really hate it. I know it's long- but please read anyway. I need encouragement.

He has narcolepsy, which is a neurological disorder that kills the hypocretin in his brain and keeps him from being able to sleep through a full REM/NREM cycle. He can't go into a deep sleep, so he's always tired. Then, at random times, when he doesn't WANT to, his brain will try to FORCE him into a deep sleep during the day... and he'll fall asleep without warning. It comes with a million side effects... anything you can think of for a person who has gone without sleep for say... 72 hours or more.
Anyway, so yes, I said for better or worse. I said I would take this on, and we would make this happen.
But nowhere in that, did i promise to be an eager, happy participant who looked FORWARD to it every single day. I think maybe mom's who have kids with disabilities might understand this...?? It's frustrating. It makes me ANGRY. HE makes me angry.
I try. I really do. I want to be supportive and I have to regularly remind myself that it is the disorder, not his character, that is causing the issue. He can't control it, so he's not purposely falling asleep... he doesn't WANT too, he just is.
But dammit... falling asleep on top of me during sex? Cataplexy (a cross between seizures and strokes) during orgasm? Falling asleep while we're arguing, or discussing important things? FUCK! How do you NOT get angry?!?!
I'm angry. I hate it. I hate what I have to deal with day after day. And what I hate more than ANYTHING is when I express my anger to a friend or family member, and try to vent about the frustrations, and they say "hey he can't help it... give him a break." A BREAK?! Are you serious?! I get angry and frustrated and pissed off about every 3-4 months... at the MOST. I "give him a break" and "let it go" every. single. day. I hold it in and I talk myself down, and I push back the anger and try to let go of the hurt because I KNOW. I Know I know I know... it isn't his fault.
So at what point am I allowed to say this freaking SUCKS? When can I say SCREW YOUR DAMN DISORDER?? When am I allowed to blow of the steam? When am I allowed to say "It really hurts me that you fall asleep during sex. My feelings are hurt, my heart is broken... I'm not worth even staying AWAKE for and I can't help how it makes me feel." When? When can I admit that I am SO over it???
Anyway... so ya. I'm at my breaking point... which I'm being told that is NOT okay because hey, I signed up for this so I'm not allowed to be negative.
I thought I'd add this in, so I don't keep repeating myself... :)
First off, thank you all so much. It's really helped to read your responses. You have no idea!!
I get a few common questions, so here are the answers:
No, there are no support groups in my area for this. The awareness of the disorder is like, nil. I'm working on changing that, but I have so many things on my list I don't really have the time to do the work and get it started from scratch. I'm in contact with a website I found on the east coast "wake up narcolepsy" that is supposed to be getting me in touch with their contacts in my state, but I haven't heard anything back yet. There are a few online forums but they are very LOW traffic, and mostly set up for those WITH the disorder, not for family member support...
He is taking heavy medication for his disorder. Prior to meds he had 80-100 episodes a week, with medication he was about 10-15. Drastically reduced, but still extreme. His last appointment they discovered he was at 15 episodes a week "normal" for narcolepsy is 13 or less...13 being on the high side. So he's still pretty extreme.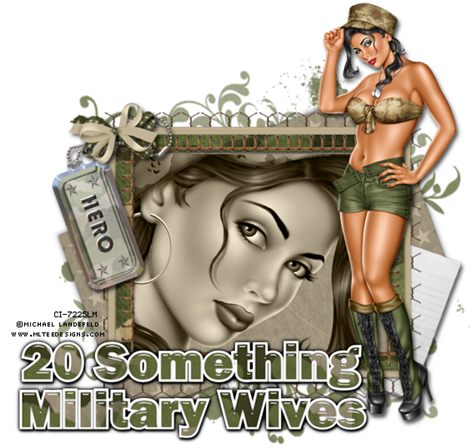 by
Add your quick reply below:
You must be a member to reply to this post.
Replies (1-10):
Add your quick reply below:
You must be a member to reply to this post.