Mom Confessions
S/O...PET NAMES FOR YOUR VAJAYJAY, LOL (warning some may be offended/pics)
Bearded Clam
Vagina
Soft Shelled Tuna Taco
Camel Toe
Slit
Front bottom
Flower
Kitty
Bajingo
Foo-foo
Hoo-hee
Hoo-hoo
Wizard's sleeve
Cum bucket
Chasm of doom
The abyss
The grandest canyon
Juicebox
Pink taco
Handwarmer
Cock socket
Mum's glovebox
Tampon tunnel
Meat flap
French fry dip
Penis fly trap
Stench trench
Cave of wonders
Bearded oyster
Pink canoe
Pink fortress
Soggy box
Baby cannon
Hippo's yawn
Clunge
Clout
Chuff
Fanny
Gash
Beef curtains
Pish flaps
Muff
Vag
Honey Pot
Fingerhut
Pit
Hoo-hee
Mini
Downstairs
Girlie parts/bits
Nun / Nuun (from TOWIE apparently)
Vajayjay (Oprah uses it at least. I can't speak on behalf of the rest of womankind.)
Cum Dumpster
Fuzzy Taco
Air Pipe
Beaver
Tuna Town
Punani
Puntang
ECD
Sweaty Love Box
Coochie
Stabin' Cabin
Muff
Peach
Snake Pit
Holster
Snatch
. Chonch
Pinoché
. Hatchet Wound
Stinky Pink
. Small Aquatic Animal
. Fetus Factory
Pudunda
Arm Sleeves
Finger Warmer
. Bottle Holder
Anal Alternative
. Susan
Land Down Under
Joy Trail
. Tunnel of Love
Crotch Sink
Sex
. Nappy Dugout
Fur Pipe
Flitter
Dinner
Meat Tunnel
Hole
Gash (Bleeding)
. Roast Beef
. Penis Coffin
Flower Bud
Pin Cushion
Velvet-Lined Meat Wallet
Cooter
Fur Burger
. Fuzzy Credit Card
Pee-Pee
Miss Flappy
Mr. Happy's Flappy Garage
Texas Tunnel
Front Butt
Penis Fly Trap
. Red Snapper
Trouser Trout
Panty Perch
Box
Money Maker
Sideways Smile
Hair Pie
Abyss
Black Hole
Skirt Scampi
Beef Curtains
Funnel
Cherry Pie
Cherry
Penis Warmer
Microwave
Womanhood
Mace
Fat Fold
Split Tail
. Female Genitalia
Jiz Creek
One E One Horned Flying Purple Penis Eater One E Monster's Cave
Sheath
Plump Pink Penis Cushion.
Hot Pocket
Cum Muffler
Weiner Wagon
Weiner Getter Wetter
Pink Void (get it?)
Pink Penis Caddie
Cum Sponge
Cum Catcher
Mound
Moist Monkey Mauler
Devil's Ditch
Pike Purse
Quarry
Carp Carnival
Fish Farm
Skinner
Hole
Slime Well
Humpadelic Hymen
Can
Tampon Tamer
Daddy's Dead End
Pink Room
Penis Receptacle
Oval Office
Flapper
TLU
Lasagna Lips
Bean
Hallway
Panty Puppet
Tuna Melt
Penis Garage
Ball Backboard
Porch
Yeast Factory
Yeast Infection Connection
Chatterbox
Box-on-the-Jack
Limpy's Hump Palace
Pinochtitlán
Meatball Sub Tub


Fertilization Plantation
Park & Ride
Slip & SLide
Love Muffin
Hawaiian Hairball
Ilocks and the Three Hairs.
Zilla
Cubby Hole
Semen Locker
Apron
Bone Collector
Grassy Knoll
Fancy
The Mouth
One E Al's Beef Corral
Duck Billed Fatapuss Rubber Rimmed Romper Room
Masturbation Contingency Plan
Tar Pit
Sock
Pelvis Furby
Sperm Jacuzzi
Horny Harry's Hobby Hole
Knuckle
Ho Chi Minh Trail
Yellow Prick Road
Great Red Ravine
Holiest of Holies
Penis Piñata
The Other White Meat
Baby Vending Machine
Toothless Grin
One Eye's Wonder Hole
Purple Headed Party Shack
Penis Parking Lot
Pimp's Paycheck
Glory Hole
Uteran Hatch
Watertight Door
Horny Halo
Gonorrhea Gainer
Tinkle Bird
Chlamydia Canal
Right Of Passage
Long Wanger Hanger
Pretty Little Penis Purse
Snuffleufapuss
Trophey Recepticle
Main Vein Drain
Pink Penis Pooker
Purple Headed Pit Stop
Spunk Bucket
Organ Formally Known as
Port of Entry
Errection Correction Trench
ECF
Clit Crate
Royal Envelope (RSE)
Eager Mating Canal (EDMC)
Lunch Box
Inni
Velvet Underground
Big Berthat
Cooze
Quim
Extremely Durable Penis Orifice
Fun Bag
Lovin' Oven
Penis Slide
Pride Land
Crank Case
Douche Caboose
Sausage Delivery Orifice
Clam Flavored Pothole
Nut Cam
Mama Joe
Next to the Butt Nut Hut
Pot Pie
Fuzzy Grape
Buried Treasure
Shrimp Bed
Cozy
Warm Apple Pie
Honey Pot
Bloomin' Onion
The Q
Pee-Wee Grinder
Bloody Mary
Furry Flounder
Bald Eagle
Chang-Chang
Whisker Bisket
Muscle
Rabbit Hole
Snoop Nappy Snatch
Hairy Dime Slot
Skanky Hood
Landing Strip
Shaft Alley
Cunny
Kiki
Church Box
Sperm Bank
Meat Drapes
Misty Crevice
Knuckle
Snake Ranch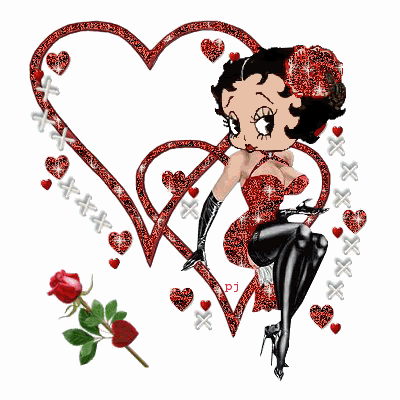 by
Add your quick reply below:
You must be a member to reply to this post.
Replies (1-10):
Add your quick reply below:
You must be a member to reply to this post.