Mom Confessions
Mothers that Diet and have Daughters..
I see all the time on here women that are going on diets, some are pretty extreme too.
I have a question for those ladies who diet that have daughters.
Do you diet in front of your daughters?
Do you obsess over your weight?
Do you talk about being skinny?
Do you think this is damaging to your daughters?
7-Year-Old's Diet List: Mom Amy Cheney Finds Daughter's Weight-Loss Notes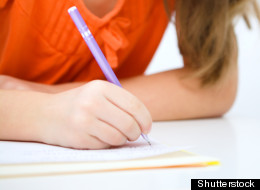 An Australian mother discovered a heartbreaking, handwritten note lying on the floor of her daughter's room: the 7-year-old's "diyet" list.
"I felt sick. Physically ill. Like someone had knocked the air from my chest," Amy Cheney wrote on the website Mamamia.
Cheney said she found the diet list alongside her daughter's Polly Pockets and friendship bracelets, but it is the girl's spelling that poignantly highlights just how young she is.
Among the foods the girl was allowing herself to eat were:
- "appals"
-"keewee"
-"yoget"
The exercises on the list included:
-"pooshups"
-"16 star jumps 2 time a day"
-"rid my bike 3 time a day"
In her post, Cheney noted her daughter said she had learned about dieting from a 7-year-old friend.
Though a 7-year-old conceiving of her own diet might sound unusual, a 2009 study from the University of Florida found that of 121 girls aged 3 through 6, nearly half admitted they worry about being fat.
A recent study from Texas A & M also suggests that Cheney's daughter's decision to take up a diet after hearing about it from a friend isn't altogether surprising. Researchers found that peer competition may contribute more significantly to adolescents adopting negative perceptions about their bodies than the media does.
There are also rare cases of children showing signs of anorexia as early as kindergarten. ABC News recently recounted a story about a kindergartner who confessed to her mother that she was always hungry.
"Mommy, I have a problem … I am hungry all the time and I can't eat," the girl reportedly told her mother, according to ABC News. "A voice in my head is telling me not to eat."
Still, the cultural resistance to children worrying about their weight seems to remain strong. For example, after mom Dara-Lynn Weiss wrote a piece for Vogue about putting her 7-year-old on a diet, the backlash was fierce, to say the least.
by
Add your quick reply below:
You must be a member to reply to this post.
Replies (1-10):
Add your quick reply below:
You must be a member to reply to this post.