Mom Confessions
Clown Terrorizes English Town (for real) -UPDATED TO REVEAL HIS BIG SURPRISE!
*sorry if this has already been posted I just came across it and found it great!*
Source

It doesn't speak. It doesn't juggle. It has balloons but doesn't hand them out. It probably doesn't even sleep. It just stands there, haunting our dreams with that sinister smile.

An anonymous man has been striking fear into the hearts of the Northampton, U.K., community by ominously standing around in creepy clown apparel.

The Northampton Herald & Post first reported the sightings earlier this month. The clown has allegedly been spotted all over town, and sometimes is seen carrying a clown teddy.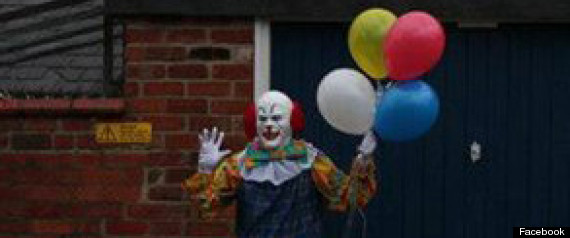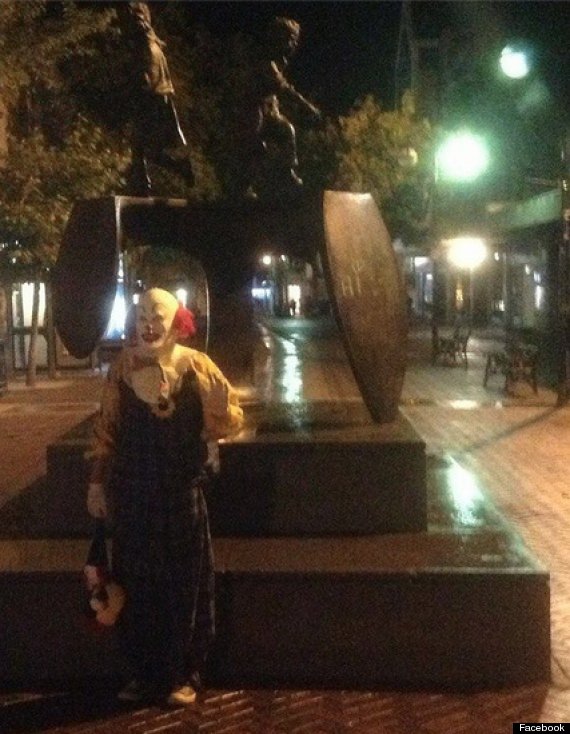 Efforts made to discover the identity of the jester have yielded few results. A recent YouTube video showing a man being interviewed in clown garb made waves, but the clown denied that it was him on his Facebook page."Too much hate not enough love," the clown wrote on Facebook. "No, I don't have a knife on me!, thats just stupid rumors spread by stupid people. I'm also 'not' on Twitter as it confuses the heck out of me."

Sightings of the clown have prompted the Twitter hashtag #northamptonclown, which is being used to speculate on the reasons for the clown's appearance, The Independent reported.

--------------------------------------------------------


Source

The Northampton clown has promised a 'big surprise' in the coming days as a superhero rival emerged vowing to track him down.

Mystery surrounds the identity of the creepy man with the white face who has been stalking the streets of the East Midlands since Friday September 13.

And now a superhero, dubbed Boris the Clown Catcher, has promised to track down the unnerving figure.

'My name is Boris. I am the official clown catcher,' he says on his official Facebook page. 'I am not here to scare anyone. I am not here to hurt anyone. I come in peace!'






He began his search for the Northampton clown last night, but has so far been unsuccessful in his attempts to secure a one-on-one meeting.

And it seems the emergence of the clown catcher has sent the minor celebrity into hiding.

'I'll be seeing you all very soon (in the day!),' the Northampton clown wrote on Facebook. 'But I'm going to lay low for a bit as I have a big surprise for you all hopefully due at the end of the week!!

----------------------------------------------------------------


I think its probably a group of friends OR the same dude but its pretty funny though, I hope that clowns "big surprise" isnt actually a BAD surprise.
--------------------------------------------
Okay, so he revealed his "big surprise"....
He is selling T Shirts and he wants you to buy them and support him
-______-
How fucking lame.
by
Add your quick reply below:
You must be a member to reply to this post.
Replies (1-10):
Add your quick reply below:
You must be a member to reply to this post.