AMBER ALERT! Missing 5 year old from Arkansas *Updated**FOUND ALIVE!*
A Morgan Nick Amber Alert has gone out for a missing Sebastian County 5-year-old boy and his noncustodial mother, according to the Arkansas State Police on Thursday (Oct. 10).
Rainy Rhae Whitsett Rouse, 25, of Rio Rancho, N. M., may have taken her son, Quinn Whitsett, from the Central City home where he lived with his grandparents, officials said. The mother and son might be in a white 2010 Toyota Camry with a New Mexico license plate, authorities said. (The boy's mother is pictured below.)
By noon on Thursday, Sebastian County Sheriff deputies were continuing to search for the missing 5-year old boy near Carter Road in Central City.
The boy is three feet tall and weighs 42 pounds, according to Sebastian County Sheriff Bill Hollenbeck. He has brown hair and blue eyes and was last seen wearing white pajama bottoms and possibly a white shirt, authorities said.
Whittsett's grandparents, who have custody of him, were the last to see him early Thursday (Oct 10), authorities.
The boy's grandfather "checked on the child at 1 a.m., and he was asleep in his bed. At 6 a.m. the child was gone, and both the interior and exterior garage doors were open," the Amber Alert states.
Authorities attempted to contact the boy's mother.
The FBI said they will notify The Center for Missing and Exploited Children to assist in the search. Whittsett's personal information will be added to the national database.
"We're going to search from the air," Hollenbeck said. "We're going to search from the ground. We're going to search the water. We're going to search this state and any other state. We'll do what's necessary to recover Quinn."
ETA- A picture of the mother: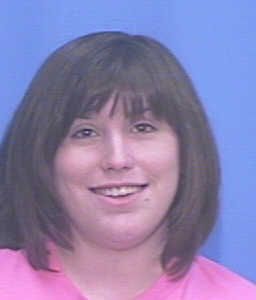 UPDATE:
Police just released these pictures of Quinn's mother and her boyfriend.
**Quin was found alive in Albuquerque, NM**
by
Add your quick reply below:
You must be a member to reply to this post.
Replies (1-10):
Add your quick reply below:
You must be a member to reply to this post.