Mom Confessions
Police break up 'mansion party' after 2,000 revellers show up
When social media is not a very good thing!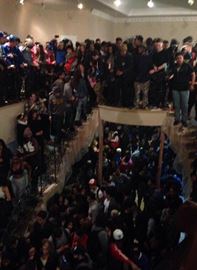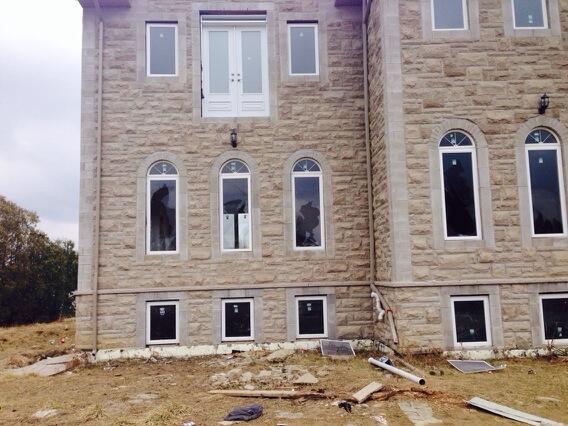 Shaunacitynews
6 windows are broken, I'm told the banister collapsed and there are numerous holes in the wall. #mansionparty
BRAMPTON — Peel Regional Police say the next time you're having a party, think twice about how you send out those invitations because you just don't know who might show up.
Such is the case on Stanley Carberry Dr. in Brampton Friday night (May 2) where a house party that was advertised through social media got seriously out of hand…fast. So much so, some 2,000 people turned up as well as over 60 police units, including tactical officers, canine, traffic, to name a few.
After catching wind of the party through social media, police received the first noise complaint at 9:50 p.m.
When Peel officers arrived at the mansion – which was under construction and was reportedly unfurnished — it was evident that backup was needed to disperse the crowd
As the home was being cleared out, a number of people were arrested for assaulting police as well as public intoxication.
There were no injuries and the age range of party-goers is not known at this time.
Peel Const. Thomas Ruttan said there was a substantial amount of damage done to the home during the party, but an estimated dollar figure is not available. Figures circulating on social media Saturday morning were in the region of $70,000.
In 2011, a home on the same street was listed for $1.2-million.
Ruttan said the home owner organized the party and was believed to be present. No one was arrested for trespassing.
"We want to make the public aware that social media may not be the best place to advertise the party, simply because we're not really aware of just how far-reaching social media really is," said Ruttan.
Police were at the scene for hours, leaving just before 5 a.m.
The investigation is ongoing.
Posted by Anonymous on May. 4, 2014 at 5:33 AM
Add your quick reply below:
You must be a member to reply to this post.
Replies (1-1):
Add your quick reply below:
You must be a member to reply to this post.