Mom Confessions
Those of you that claim that Christians are NOT persecuted....
but are only the ones doing the persecuting...this woman would beg to differ.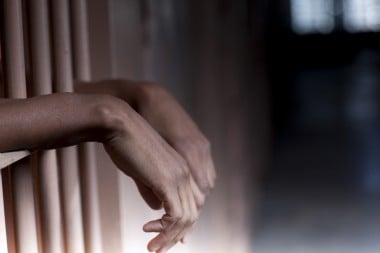 She is eight months pregnant.
She is mother to a 20-month-old baby.
She is a 27-year-old Christian woman married to the Christian man she loves.
And this morning, she was sentenced to death in a Sudanese court for refusing to convert to Islam, the religion of her estranged father.
Meriam Yehya Ibrahim was convicted on charges of 'apostasy' — the abandonment of one's religious faith — by a court in the Sudanese capital, Khartoum, on Mothers' Day.
She was also convicted of "adultery" — not because she had been unfaithful to her husband, but because her marriage to a Christian man from South Sudan is considered void under Sharia law as practiced in the east African country.
Meriam was given three days to recant her faith or face a possible sentence of death. But she refused to do so, having been raised by her mother as an Orthodox Christian after her Muslim father reportedly abandoned the pair when Meriam was six.
In Meriam's sentencing hearing the court criticised her for insisting on "not returning" to her father's religion, AFP reports.
"We gave you three days to recant but you insist on not returning to Islam. I sentence you to be hanged to death," the judge reportedly told the woman.
The defendant replied: "I am a Christian and I never committed apostasy."
The court also sentenced her to 100 lashes for 'adultery'.
Her husband, 30-year-old Daniel Wani, told CNN he feels completely helpless.
"I'm so frustrated. I don't know what to do," Mr Wani said on Thursday.
"I'm just praying."
Amnesty International has condemned the decision as "apalling" and "truly abhorrent".
"Adultery and apostasy are acts which should not be considered crimes at all. It is flagrant breach of international human rights law," said Amnesty International's Sudan researcher Manar Idriss in a statement released this morning."
"Meriam is a prisoner of conscience, convicted solely because of her religious beliefs and identity, and must be released immediately and unconditionally," he said.
"The right to freedom of thought, conscience and religion, which includes the freedom to hold beliefs, is far-reaching and profound; it encompasses freedom of thought on all matters, personal conviction and the commitment to religion or belief."
Foreign embassies in Sudan — which has a majority Muslim population and is one of the most difficult countries in the world to be a Christian, according to international religious freedom monitors — are urging the government to reverse course.
"We call upon the Government of Sudan to respect the right to freedom of religion, including one's right to change one's faith or beliefs, a right which is enshrined in international human rights law as well as in Sudan's own 2005 Interim Constitution," the embassies of the United States, United Kingdom, Canada and Netherlands said in a statement.
"We further urge Sudanese legal authorities to approach Ms. Meriam's case with justice and compassion that is in keeping with the values of the Sudanese people," they said.
Meriam was arrested and charged with adultery in August last year, when a family member reportedly claimed she was committing adultery because of her marriage to a Christian man. The court added the charge of apostasy in February, when Meriam asserted that she was a Christian and not a Muslim.
Since Meriam is pregnant, her flogging and death sentence will be administered after she has given birth in June.
In past cases involving pregnant women the Sudanese government waited until the mother weaned her child before executing any sentence, Christian Solidarity Worldwide spokeswoman Kiri Kankhwende told CNN.
Author's note: This article deals with one extreme penalty imposed under Sharia law; we hope it goes without saying that the vast majority of Muslims are peace-loving people who would be appaled by this decision.
by
Add your quick reply below:
You must be a member to reply to this post.
Replies (1-10):
Add your quick reply below:
You must be a member to reply to this post.