Mom Confessions
having Downs syndrome (and other health/mental obstetrical) is NOT a life sentence and MANY life a relatively normal life. THIS IS FOR MEAN PEOPLE
THIS IS FOR PEOPLE WHO SAY THAT PARENTS SHOULD ALL ABORT THESE KIDS AND GIVE OTHER PEOPLE HELL FOR KEEPING THEIR CHILD.
Andrew Banar is 22 years old and sells T-shirts with his own designs via his company, Group Hug Apparel. "This little idea that we thought friends and family would support him on has taken off, and he has a product that people from around the world have purchased," shares Andrew's mom, Karen Pickle.
Perhaps one of the biggest insights into how parents like Pickle think differently can be found in her response to the question, "How old was Andrew when you began to think about his future?"
She replies, "Andrew was about 18 years old when he started to think about what he wanted to do with his life."
Independence clearly starts at home, from parents and loved ones who believe in a person's ability and want to see dreams come to fruition.
"My mom and dad let me try almost anything I want to try as long as I do not get hurt," Banar tells SheKnows. "My parents help me to achieve my goals. We work together as a family team."
Christian Royal Pottery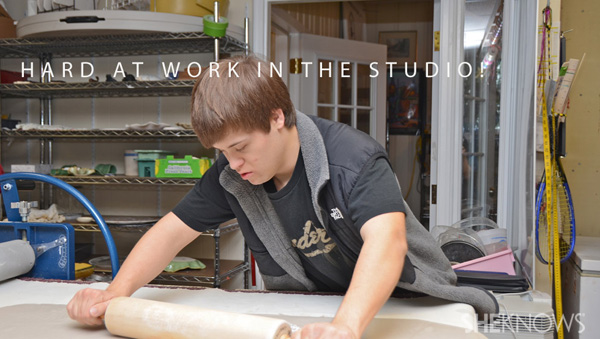 Christian Royal's love of pottery began as a new activity to try as part of his homeschooling. Before long, Christian's parents, Mike and Helen, had purchased several hundred pounds of clay and were learning the craft with him at the kitchen table. Word of Christian's talent spread, one connection led to another, and Christian Royal Pottery launched after he was invited to sell his pottery in an art gallery in Charleston, South Carolina.
"[Customers] all are taken by the fact that an individual with Down [syndrome] has produced such beautiful pottery," Mike says.
Christian's mother, Helen, is proud of the involvement Christian has in making each piece. "He performs all steps in making pieces except to mix chemicals, which requires math… and safety precautions," she explains.
Pride in employment
Both parents speak of the pride Christian finds in having a full-time job.
"Kids with intellectual disabilities get a lot of services up to the time they turn 21 and graduate from high school," Mike explains. "Then the services all but dry up and there are very few jobs for them." He says he's never met a person with a disability who doesn't wish he or she could "work and make a paycheck and enjoy the satisfaction that comes from that. But most can only find work one or two days a week and often that is only for four hours a day."
At 21, Christian has difficulty communicating. Mike and Helen share their sadness that he really hasn't been able to make ongoing friendships among his peers. "He would love to have friends and companionship," says Mike, who says he regrets that the family didn't learn sign language as Christian was growing up.
Think outside the box
With the success of Christian Royal Pottery (more than 3,500 pieces have been sold), the family has been able to hire two additional workers.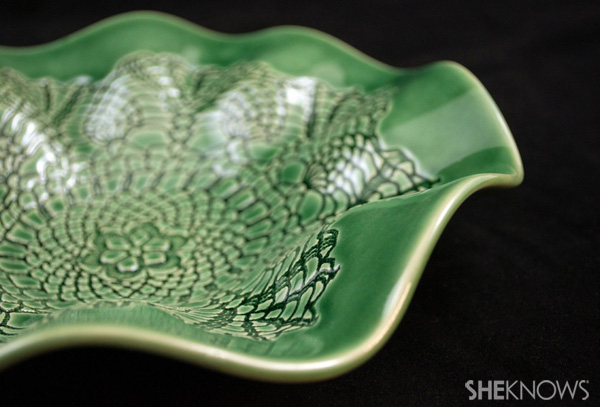 "Christian's business gives him the opportunity to do something he loves every day and to enjoy the camaraderie of the two associates who work with him every day until 5 p.m.," Helen says.
"If Christian could find the words, he would encourage all parents of children with disabilities to think outside the box about what talents their children might discover about themselves if only given the opportunity to try various crafts or vocations," Helen says.
It's clear that Christian's happiness and productivity bring his parents their own sense of well-being and peace. "[Christian] is funny, oh so lovable and we listen for his humor throughout the day," Helen shares. "He has his own gift of noticing beauty everywhere and reflecting that beauty in his artwork."
Tim's Place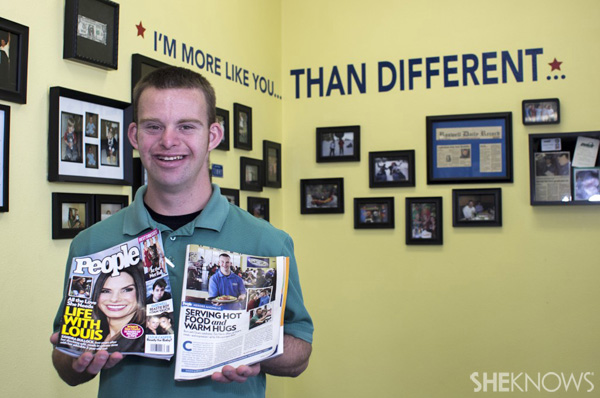 Keith and Jeannie Harris admit they began to think about their son Tim's future when he was just a baby. "[Our] first thoughts were maybe more about fear for his future, then they became what can we do to help him get any edge that could make a difference," his mother explains.
Tim's parents didn't sit idly by and wait for the future to come to them. They began therapies for Tim at 3 weeks old and also began attending the National Down Syndrome Congress's annual conference.
"We were surrounded by families and people with Down syndrome of all ages," Jeannie remarks. "We had many glimpses into a possible future for Tim. People with Down syndrome were going to their own workshops, attending dances, sitting in the lounges and laughing with their friends and speaking in front of hundreds of people. They were fearless!"
A love of people — and food!
As Tim entered the teenage years, his parents began to think seriously about options. "When his dad told him that maybe he could go into business for himself, a restaurant seemed obvious. Tim loves food and he loves people," Jeannie says. "The idea began to grow."
Tim's Place opened in 2010, serving breakfast and lunch seven days a week. Tim has never looked back. "Nothing can stop me," he says, when asked if having Down syndrome keeps him from doing anything.
"I am happy every day," the 27-year-old explains. "I love my life and I share that love to the world." His favorite menu item? Free hugs.
"Not everyone wants a hug but they do want to feel love and be happy," Tim says of his customers. "They are surprised sometimes to find out Tim's Place is owned by me. Some of them even cry. Sometimes it makes me cry too — even when they are happy tears. I have the same emotions and feelings of other people."
They are going to be OK
Jeannie and Keith say the best advice anyone shared was to trust themselves and their expertise in their own child. "Sometimes you look to the future and plan for what's ahead. Other times you just live day-by-day and do your best," Jeannie says.
The Harrises look back on Tim's upbringing and wish they'd done just one thing differently. "We would follow advice the advice our son Tim gives to other families when asked. Tim says, 'You need to just relax and love your kid. They are going to be OK.'"
For information please click the ribbon.
my son and I have something known as Nerofibromatosis. This illness causes tumors to grow within our bodies. I currently have brain tumors which affects my ability to function 100% normally. My memory is poor as is my spelling and grammar abilities. My reading comprehension is affected at times as well. It is a part of who my youngest is and a part of who I am. It is not all of ether of us.
My husbands best friends brother has a condition known as tuberous sclerosis. He was supposed to have died at a very young age. He is now close to 30 and still alive. He has had a few brain surgeries and has had to have his shunt replaced a few times. They run a program to help people with this condition. This ribbon will take you to their website where information on TS is located.
by
Add your quick reply below:
You must be a member to reply to this post.
Replies (1-10):
Add your quick reply below:
You must be a member to reply to this post.