Mom Confessions
Daughter of Whitney Houston, found unresponsive in tub
Bobbi Kristina Brown, daughter of Whitney Houston, found unresponsive in tub

Read more: http://www.wfsb.com/story/27991979/bobbi-kristina-brown-daughter-of-whitney-houston-found-unresponsive#ixzz3QRiAR6cs
On Saturday morning, Roswell police responded to a 911 call for Bobbi Kristina Brown.

MORE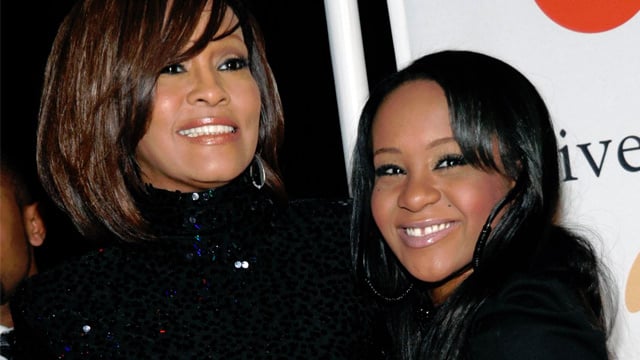 Whitney Houston's daughter Bobbi Kristina Brown was rushed to the hospital Saturday after she was found unresponsive in a bathtub. Here are photos from the scene and from Bobbi Kristina's life.
More >
The 21-year-old was found unresponsive in a bathtub at her home in a Roswell subdivision at about 10:30 a.m.

Police say her husband, Nick Gordon, and a friend found her and started CPR.
When officers got on the scene, they started life-saving measures until EMS arrived.
She was taken to North Fulton Hospital in Roswell.

Police are on the scene investigating.
Brown is the daughter of singers Bobby Brown and the late Whitney Houston.
Houston passed away nearly three years ago. The Grammy Award winning singer was found unresponsive in a bathtub on the eve of the Grammys in February of 2012.
TMZ reports Brown is under a medically induced coma because of brain swelling.
Police have not yet spoken to the woman's father.
Investigators say they have not yet found anything at Brown's home indicating whether drugs or alcohol played a factor. They do not know if her husband Gordon or anyone else was home at the time Brown became unresponsive.

CBS46 has learned police were called to Brown's home because of a fight on Jan. 23. However, when officers arrived, no one was there.

In Nov. 2012, Brown was cited in a single-car accident.

CBS46 has a crew at the house and the hospital. We're awaiting updates on Brown's condition.

Check back with CBS46.com and our free app for updates.
Copyright 2015 WGCL-TV (Meredith Corporation). All rights reserved.


Read more: http://www.wfsb.com/story/27991979/bobbi-kristina-brown-daughter-of-whitney-houston-found-unresponsive#ixzz3QRhyWv6k
Posted by Anonymous on Jan. 31, 2015 at 6:47 PM
Add your quick reply below:
You must be a member to reply to this post.
Replies (1-5):
Add your quick reply below:
You must be a member to reply to this post.