Mom Confessions
10 Ramen Noodle Facts That You Will Never Forget…Especially Vegetarians
10 Ramen Noodle Facts That You Will Never Forget…Especially Vegetarians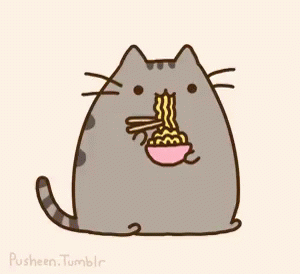 If you've ever moved out of your parents home to go live on your own, there's no doubt your familiar with ramen noodles. They're a cheap alternative to, well, pretty much anything, but also a delicious comfort food that has unlimited possibilities.


But you don't know


everything


about ramen noodles yet…


1. The first instant ramen was considered a luxury item in supermarkets.


When ramen arrived on Japanese supermarket shelves, it was seen as a very expensive product since fresh udon noodles sold for one-sixth the cost of "Chicken Ramen."


2. It's the best-selling item at Rikers prison.


It sells for 35 cents and, according to the New York Post, it's the most popular food item sold.


3. Only the "Oriental" and "Chili" flavors of Nissin Top Ramen are vegetarian.


The "Chicken" flavor includes chicken fat and/or powder, the "Beef" flavor includes beef fat and/or powder and the "Shrimp" flavor includes shrimp powder.


4. Some people (like David Chang) like to eat ramen without even cooking it.

Chang explains, "I think I was around eight years old. I'd come home from school and instead of having Hot Pockets and stuff, I had ramen. I didn't know it was bad for you to consume as a kid. I thought it was good for you."


5. Ramen is the Japanese word for Chinese "lo mein."


The Japanese owe it to the Chinese for the trendy food's name. According to "Being Japanese American," by Gil Asakawa, ramen is the Japanese pronunciation of the kanji characters for "lo mein" or "lau mein" in Chinese.


6. And China eats instant ramen more than any other country.


In 2013, China consumed more than 46 billion packets of ramen.


7. According to one survey, the Japanese consider ramen their best invention.


They feel this way because instant noodles truly "represent 'Made in Japan,'" by not only being a national food but a global one.


8. It would cost you only about $140 a year if you ate ramen for every meal.


At just 13 cents a package, it would only cost you $142.65 for a year's supply.


9. There's a whole museum in Osaka, Japan dedicated to Cup Noodles.


It's called the CupNoodles Museum, and it's dedicated to the history of the product and the mind of Momofuku Ando.


10. The first noodles ever consumed in space were instant ramen noodles.


Two years before he died, Ando created "Space Ram," a vacuum-packed ramen made with smaller noodles (so they can be cooked without using boiled water) and a thicker broth (to prevent dispersal).



by
Add your quick reply below:
You must be a member to reply to this post.
Replies (1-10):
Add your quick reply below:
You must be a member to reply to this post.