Beauty 101
OK so its a reddish blonde, I have to stay in the lighter family bc my roots are on the lighter side especially in the front. Im also using a box bc I tend to pull too dark with wella and ion from sallys, and I just cant risk that right now. Im going to leave some panels my darker color so I have some contrast.
First I have to do a bleach wash on my ends so it will lighten with my root area. Im doing that tonight then the color either tonight or tomorrow morning depends on how light the bleach wash gets. Anywho I will do a post then too to show you ladies. Should be FUN! (: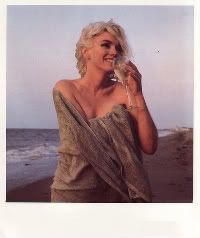 by
Replies (11-14):
Add your quick reply below:
You must be a member to reply to this post.