News & Politics
Pope Delivers Pro-Immigrant Message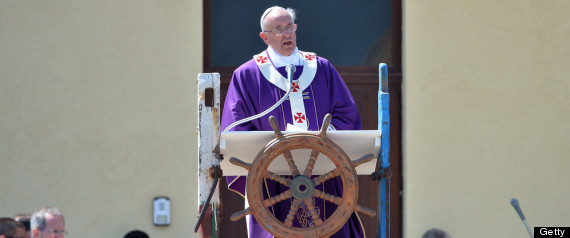 According to Reuters:
He spoke to young African migrants before celebrating mass in a sports field that served as a reception centre for tens of thousands of mainly Muslim migrants who fled Arab Spring unrest inNorth Africa in 2011, greatly increasing an exodus that has gone on for years.
[...] He saluted the migrants, many of whom are preparing to fast during Ramadan, and thanked the people of Lampedusa for taking them in and setting an example of solidarity to a selfish society sliding into "the globalisation of indifference".
"We have become used to other people's suffering, it doesn't concern us, it doesn't interest us, it's none of our business!" he said during his homily from an altar built from an old fishing boat painted in Italy's red, green and white colours.
by
Add your quick reply below:
You must be a member to reply to this post.
Replies:
There are no replies to this post.