Now a pumpkin thief's been carved up, rhetorically speaking.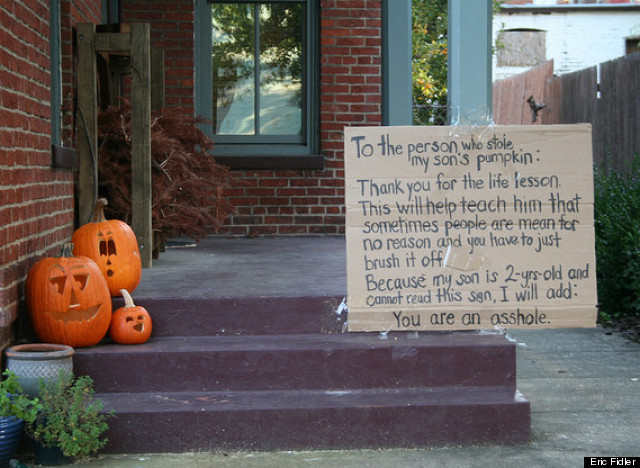 Eric Fidler spotted this amazing sign in D.C.'s LeDroit Park neighborhood on Sunday afternoon, and posted a photo of it to his blog.
In case you can't make out what the sign says, Fidler transcribed it thusly, with the not-so child-friendly language redacted:
To the person who stole my son's pumpkin:

Thank you for the life lesson. This will teach him that sometimes people are mean for no reason and you have to just brush it off.

Because my son is 2-yrs-old and cannot read this sign, I will add:

You are an a‐‐‐‐‐‐‐.
And to the parent who hung this sign: You are a hero.