News & Politics
Video: Woman in Labor 'Not Allowed' to Cross Street to Hospital Over Obama's Impending Motorcade
Video: Woman in Labor 'Not Allowed' to Cross Street to Hospital Over Obama's Impending Motorcade
Witnesses say a pregnant woman in labor was prevented by authorities from crossing a Los Angeles street to a hospital Wednesday because the road had been closed for President Barack Obama's impending motorcade.
The unidentified woman was barred from walking the few hundred feet to the hospital for at least 30 minutes as authorities waited for the president's motorcade to pass by, witness Carrie Clifford told TheBlaze early Thursday morning.
"I felt bad for her," Clifford said. "It does happen when Obama comes to L.A. or I'm sure anywhere else. It paralyzes the city, it does make it complicated."
"You can't do the things you had set out to do because the president is in town," she added.
TWO VIDEO HERE: http://www.theblaze.com/stories/2014/07/24/video-woman-in-labor-not-allowed-to-cross-street-to-hospital-over-obamas-impending-motorcade/
KNBC-TV reporter Robert Kovacik posted footage on video-sharing website Instagram depicting the incident.
"Woman in labor on bench as motorcade passes," he wrote, "not allowed to cross street to get to #CedarsSinai."
A spokesperson for the LAPD declined to comment on the incident early Thursday morning and referred TheBlaze to the Secret Service. A spokesperson for the Secret Service did not immediately return TheBlaze's phone call.
Video, however, captured by Kovacik shows an unidentified sergeant explaining the circumstances.
"As soon as we can — it looks like the motorcade is coming through right about now, so we'll be able to open it up for traffic. The first thing we'll try to get through will be an ambulance, but I can't guarantee there will be —," the officer said before the video suddenly ended.
A picture snapped by Clifford showed medics attending to the woman as they waited for the road to reopen.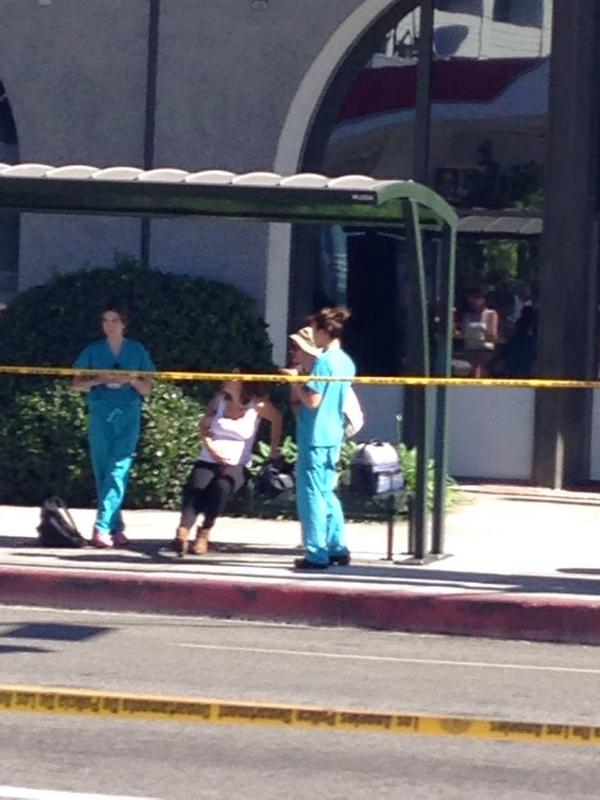 A few people in scrubs are there now. Still no baby. Still no #Obama. Cc: @WehoDaily
by
Add your quick reply below:
You must be a member to reply to this post.
Replies (1-10):
Add your quick reply below:
You must be a member to reply to this post.