News & Politics
AP Politics
The Latest: Trump calls himself 'Mr. Brexit' in Tweet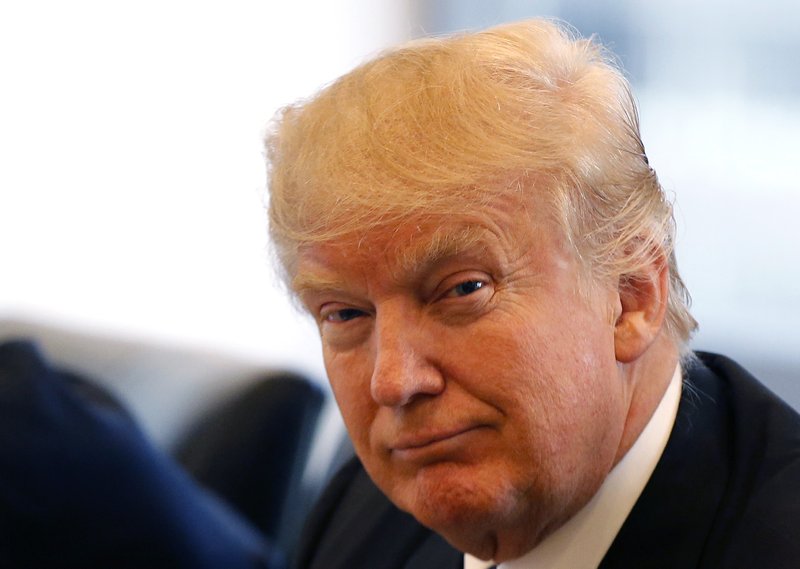 WASHINGTON (AP) — The Latest on Campaign 2016 (all times local):
10:45 a.m.
Donald Trump is predicting he'll have a new nickname.
Trump tweeted Thursday "They will soon be calling me MR. BREXIT!"
He offered no further explanation and the post was widely discussed — and sometimes mocked — on social media.
But Trump appeared to be referring to comments he made Wednesday in an interview on Fox News. In that exchange, he was discussing the political "movement" fueling his campaign and the reporter noted that "the world is changing" and mentioned Brexit, the June vote for the United Kingdom to leave the European Union.
Trump then said "I think I will be called Mr. Brexit."
He supported the Brexit movement and suggested it was "the people taking the country back." His self-appointed nickname likely was drawing parallels between his campaign and that outcome.
___
3:30 a.m.
Weary Republican leaders are accepting Donald Trump's latest staff shake-up, hopeful that a new leadership team can reverse the New York businessman's struggles even as some worry it's too little too late.
The Republican National Committee has already conceded it may divert resources away from the presidential contest in favor of vulnerable Senate and House candidates if Trump's standing does not improve in the coming weeks.
RNC chief strategist Sean Spicer calls Trump's staffing changes the "healthy growth of the campaign at a senior level at a key point."
Trump on Wednesday announced a staff overhaul at his campaign's highest levels, the second shake-up in the past two months.
A combative conservative media executive with no presidential campaign experience, Stephen Bannon, will serve as CEO of Trump's White House bid.
Didn't Brits realize they made a mistake after the vote?
Don't let this be America too!
by
Add your quick reply below:
You must be a member to reply to this post.
Replies (1-1):
Add your quick reply below:
You must be a member to reply to this post.