A paper bag becomes a lovely way to display flowers in this Craft Of The Day. These adorable baskets are the perfect way to give simple flower pots a pick-me-up. Keep reading for the how-to.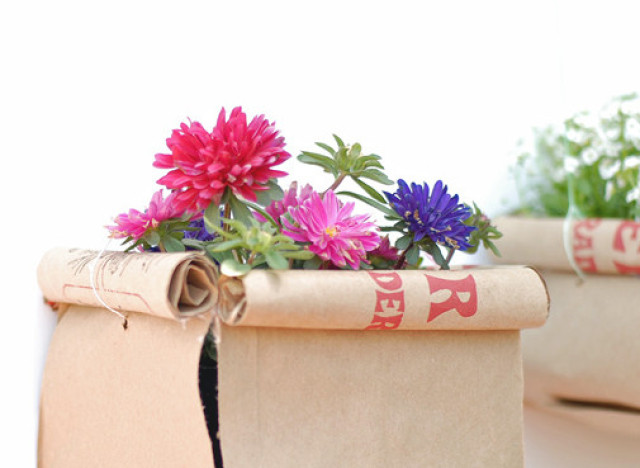 What You'll Need:
One Paper Bag (Per Basket)
Glue
Embroidery Thread or Ribbon
How To Make It:
1. Cut the paper bag down both sides along the folds, leaving the bottom intact.
2. Cut the bag in half, so you're left with two vertical strips.
3. Layer and glue the two strips on top of each other perpendicularly so they form a cross shape.
4. Fold and crease the four sides up, creating a square bottom.
5. Roll the sides down halfway.
6. Once all the sides are rolled evenly, glue all four sides together near the top of the basket.
7. Punch a hole on opposite sides near the top and string your choice of ribbon or thread through.
8. Fill with flowers and enjoy!
For a full tutorial, visit A Subtle Revelry.