What better way to start 4th Of July celebrations off right than with this fun Craft Of The Day? This star garland is the perfect way to decorate your indoor or outdoor space for the holiday. And we love the fact that it's made with easily accessible things like paper grocery store bags and straws. But, the coolest part: These pretty indigo stars are actually dyed with…berries! Ready to make these patriotic party ornaments? Keep reading for the how-to.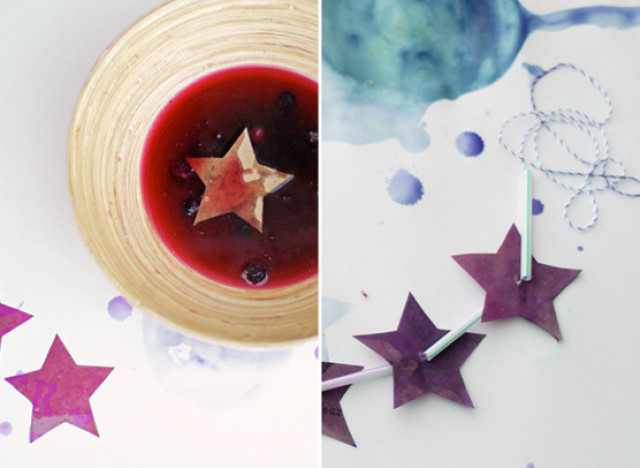 Photo by Victoria Hudgins from A Subtle Revelry.
You'll Need:
Blueberries
Paper bags
String
Scissors
Straws
How to Make It:
1. First, draw a star to use as a tracer. Cut that out and use it to draw stars on the paper bags.
2. Carefully cut out as many stars as you'll need, depending on how long you'd like the garland to be.
3. Take two cups of blueberries with equal parts water and heat the mixture until it boils. Let it bubble away until the mixture is reduced. After allowing it time to cool, dip the stars in the mixture.
4. Once dry, thread the straws onto the string. A Subtle Revelry has a great secret technique.