New Hampshire Moms
Well the sleep study was a bust :(
We kept him up all day and he fell asleep on the way. I was able to get him in the stroller and inside the room still asleep. It took us over an hour and a half but the very nice tech and I were able to hook all the wires up to him only having him stir a few times. Transfered him to bed and he slept for maybe 45 minutes to an hour. Then he woke up. He wakes up every 20 minutes or so usually every night so we expected this. But at home he usually moves around (think like a dog circling for the most comfortable spot) and goes back to sleep.
Only he got caught in the wires and freaked out. Finally noticing them for the first time and the new room, and the heat or a/s or whatever choose that moment to kick on as well and was sooooooo loud he starting screaming about ghosts. Total disaster. He started ripping at wires ans sensors. We thought if I bear huged him and tried to damage control he would fall back asleep in a few minutes.
Nope :/ I held a bucking bronco for 45 minutes. Then decided to cave to the dvd player I brought and put in some umizoomi for him. He calmed and allowed the tech to attach almost all the leads except the ones around his mouth and nose. But after an hour and a half and him still be wide awake with no signs of going back to sleep we called it ogg. They needed 6 hours of recorded test and it wasn't going to happen even if he fell back asleep instantly at that time so there was no point in staying.
He has a ton of glue in his hair :/ I havent tried to wash it out yet thats my adventure for the next hour. The man said really warm water will make it almost melt out but anything slightly above cold and ds screams how hot it is so that will be its own fun time :(
Pics of Cace mostly all hooked up. He was just missing the 6 sensors around his nose in these pictures.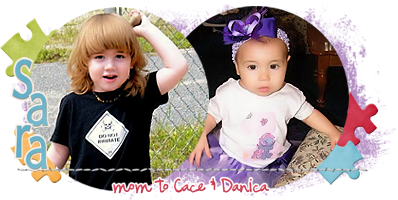 by
Add your quick reply below:
You must be a member to reply to this post.
Replies (1-10):
Add your quick reply below:
You must be a member to reply to this post.