New Hampshire Moms
DS is super sick today :(
I picked him up from school yesterday and he was fine, fell asleep in the car on the way home so we sat in the drive with the windows down while i waited for dh to call to pick him up so he could sleep. Started driving to north hampton and I can hear him start to breath super heavy and sound just really bad in the back. Get to dh work and get out to check on him and he is up to 104 already :(
His attacks haven't been this high for a while, and come on slower since we start one of his new meds. luckily we are used to it now but it is always surprising how he can go from normal to sky high in less then 30 minutes :/ and to think hospital after hospital used to turn us away and say i was an over reactive first time parent! ugh that gets me mad.
He even started vomitting in his sleep again last night and he hadn't in almost a month. I was hoping his new room and sleeping in an actual bed most nights was helping him but i think his sleep apnea was worse last night since he already felt sick. Then because of his sensory stuff he stresses when he stops breathing and then starts to throw up and he is still sound asleep. luckily we have always heard him because he is usually face down in the huge puddles.
Its just so hard to know nothihng i can do will make him feel better. We can give him the prednisone to end the fever for good in 4 hours, but the steriods turn him into the hulk and he freaks and hurts himself for days afterwards bashing his face off walls and stuff because he cant handle it. so we only do it if he hits 106 now. he hasn't gone over 103 in almost a year now though with his new meds. Hopefully they aren't starting to work less and this is just one of the bad ones that would have been over 106 without it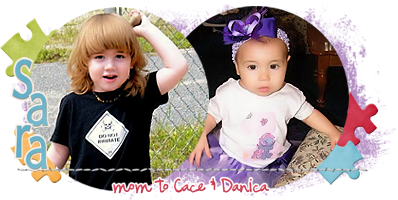 by
Add your quick reply below:
You must be a member to reply to this post.
Replies (1-7):
Add your quick reply below:
You must be a member to reply to this post.