Colorado Moms
Grilling...Update with pics ad instructions
Ok, we made our dough from scratch. If anyone wants te recipe I can get it for you. I made dough. I made it into a circle and coats the top with olive oil. My coals were spread around the outer, since our grill is round it left a circle in the middle with no coals. This provided the indirect heat. I put the olive oil side down on the grill. Let it sit there with the lid on for about five minutes. These pics are bad but this is what it looked like, see the bubbles around the edges...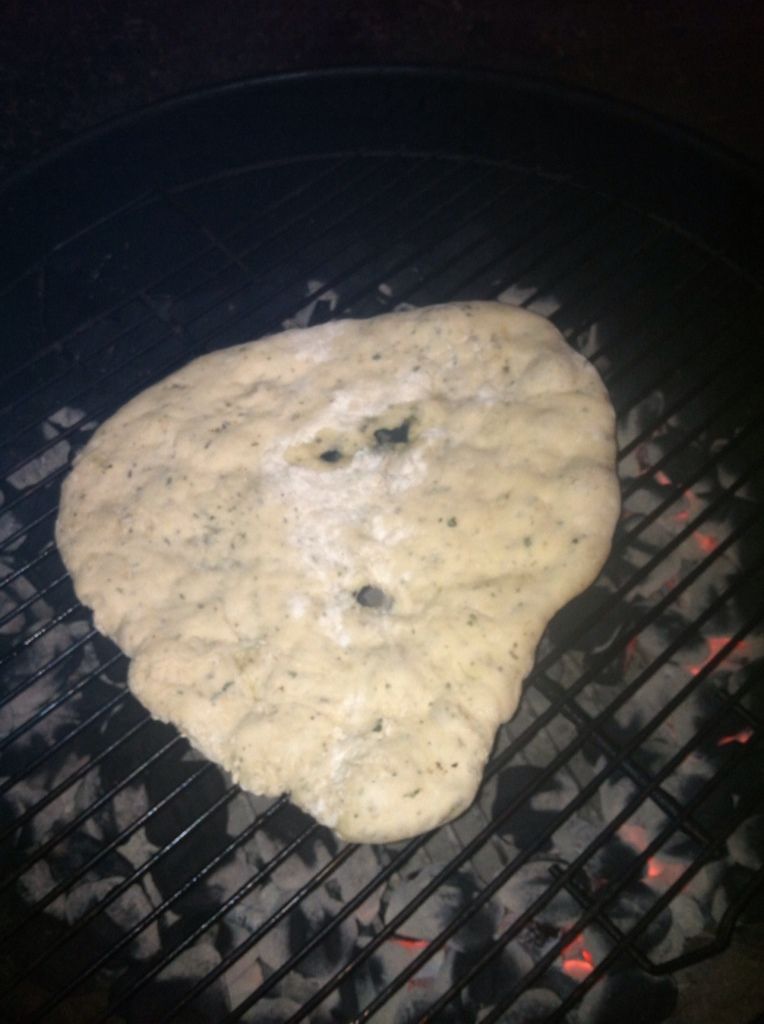 I used a spatula and a cutti board. Took it off and put the cooked side up on the cuttin board. I took it inside and topped it with our favorite. Pesto sauce, three cheeses, baked chicken and onion. I put it back on the grill for about 4-5 minutes (until the cheese was melted).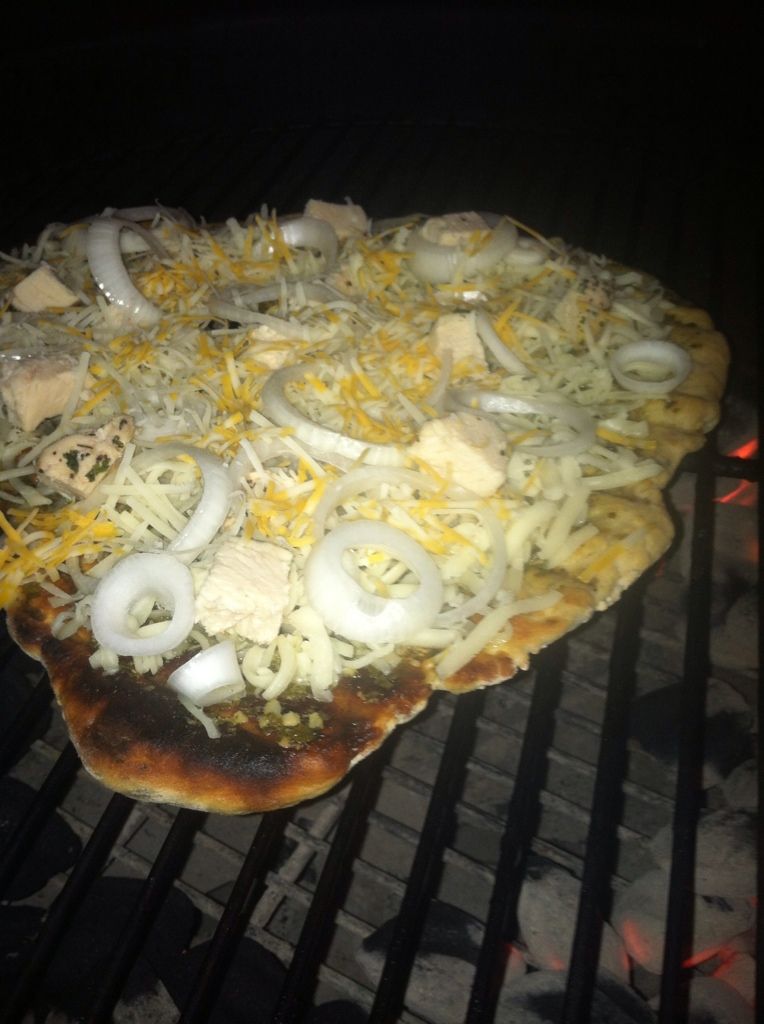 That was the first one and I had my fire a little uneven so one side was darker. Even though it looks burnt, it doesn't taste burnt. It was quite good.
Here are the finished pizzas. The one nearest the bottom was oven cooked ad the other more complete pie was grilled.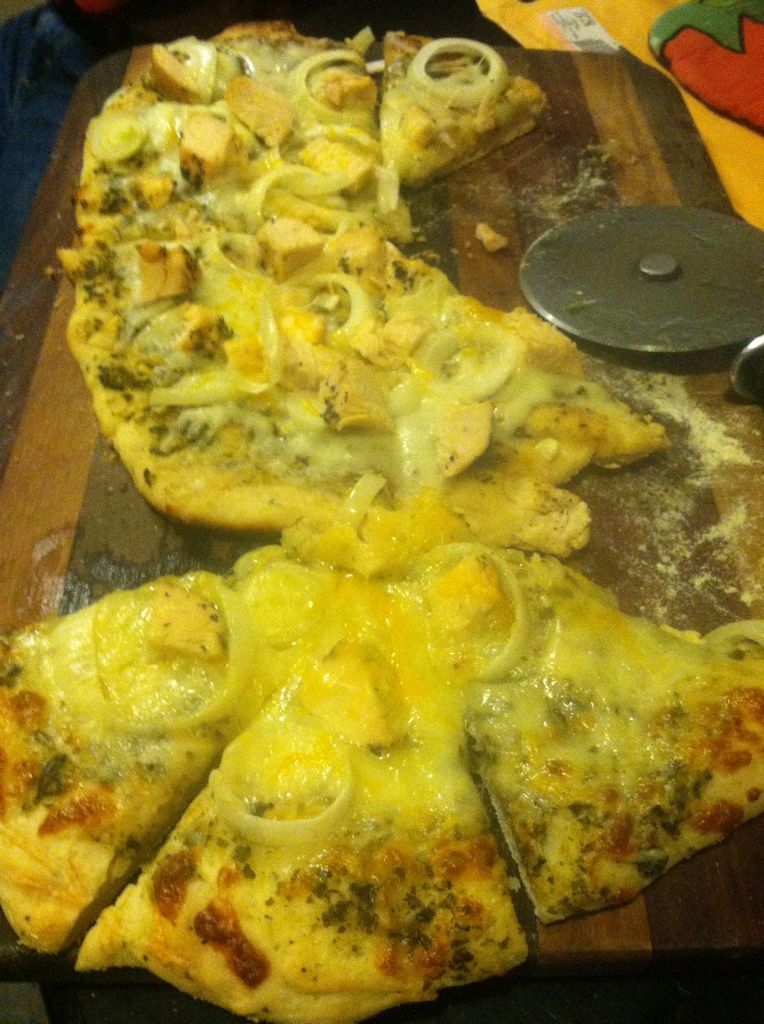 Then, because I had a fire and not an open oven, I buttered the heck outta my bread and added garlic powder and sea salt and threw it on there. The first batch got a little burnt but still tasted good. The second batch I watched closer and it was excellent. Here is the bread.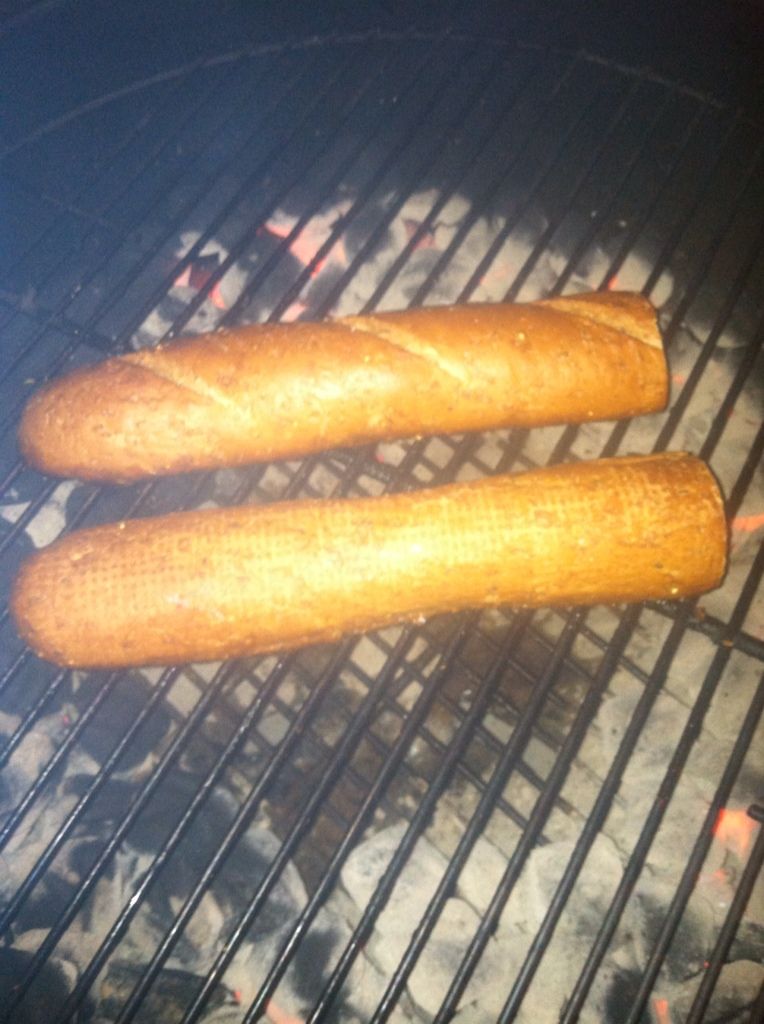 It was all very good. A great alternative to the oven.
by
Add your quick reply below:
You must be a member to reply to this post.
Replies (1-10):
Add your quick reply below:
You must be a member to reply to this post.