Get $15 off every pair of sunglasses or eyeglasses from 39DollarGlasses.com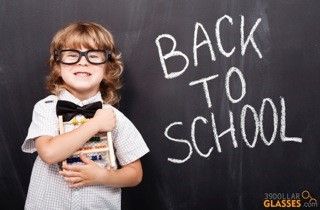 As the dog days of summer come to a close we are reminded that it's back to school season. Parents can prepare their kids for a successful school year with a brand new pair of prescription glasses. Clear vision is imperative for growing minds and can make a huge difference in academic and social success. With a new pair of eyeglasses or sunglasses, kids can start the school year in style. For a limited time, get $15 off every pair from 39DollarGlasses.com. Use code STUDY15, expires August 31, 2014.

Get FREE SAMPLES & HOT DEALS by mail every day by joining my website (it's FREE)! ➜ See how I also make Recycled Jewelry on my Etsy Page NOLA Rejeweled! Have any questions? Just ask!
by
Add your quick reply below:
You must be a member to reply to this post.
Replies:
There are no replies to this post.