Ello all, it's Annalyise.
I am just now getting started on setting up a baby shower for myself in March. My baby boy, Ansel Whitney, is due April 18th. If anyone would care to attend, it would be nice to have people other than my mother's co-workers there. I will periodically put up new updates on my plans for the shower as I come up with them for anyone interested.
You can either message me here, or hook up with me on Myspace, which I check more often, at www.myspace.com/Bandit_1andONLY
Blessed Be from your local, loving Wiccan.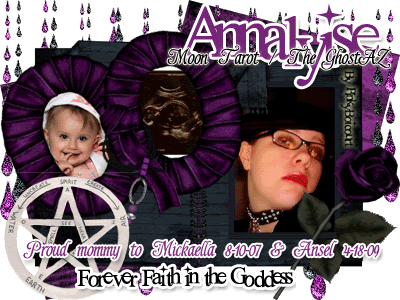 by
Add your quick reply below:
You must be a member to reply to this post.
Replies:
There are no replies to this post.