I think my relationship is over.......
So I think my relationship with my boyfriend of 6 years is nearing the end. And I am at a loss and dont know what to do. In january, he had told me that I had changed and I am not the same person, so I did everything I could to find the old me again for him and have changed. Then he got on me about my weight. And said "he never asks anything from me except to loose some weight, but since I cant do that, I must not care about him or our relationship." So I got a gym membership. I have done all the things he asked me to, but he still has a problem. I dont know what to do. Before this week, we were getting along great, and he even said he wanted to have another baby. Now this week he doesnt want anything to do with me and is sleeping on the couch. It has been such a rollercoaster and Im tired of it. I asked him last night what we were doing. Cause he seems like he has checked out of our relationship already. He said " I dunno". Everytime I ask him about our relationship and where we are he answers with "thats a stupid question, if you dont know after 6 years somethings wrong with you".
Our relationship has never been perfect, he has issues that stem from his rough childhood. But he has pushed me to the point where I have nothing left to give him. And Im just standing back watching him destroy the last 6 years we built together. I dont know what to do............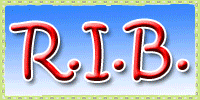 by
Add your quick reply below:
You must be a member to reply to this post.
Replies (1-3):
Add your quick reply below:
You must be a member to reply to this post.