The puppies are ready! Free to good home!
Our pups are finally ready. Mom is part pit and greyhound and brindle. Dad is a pure bred husky (malamute). The pups are mutts but adorable, have a great personality, and love kids, and even cats. We have 3 boys and 4 girls who need a good loving home. I would prefer a home where I know they have room to roam, and can be walked and treated like a member of the family. They have been with us and used to my kids (I have 5 all ages), and around my small breed dogs and a cat.
If you are interested just message me. I can send you pics. Here are a couple. Some have the husky face and ears, some look like mom. Some are going to be larger dogs like their dad and some are medium more like mom. She looks more pit then anything else.
Black, brown husky like girl
Brindle girl
One of our scooby doo boys
++++++++++++++++++++++++++++++++++++++++++++++++++++++++++++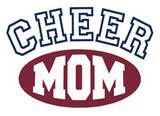 by
Add your quick reply below:
You must be a member to reply to this post.
Replies:
There are no replies to this post.