Party Lite parties (Im the only one in the area selling & will be expanding my team wahm)
Hi you guys. I wanted to let you know I am selling party lite. I am the only consultant in Caldwell county. In about a month I am going to be expanding my teams which is a work from home job, and start up is nothing. You can buy a kit, or throw a party to earn kit free. Honestly I am making around $100 a party now and its very little work.
I am also booking parties. If you want one let me know. You get I believe right now it is $100 shopping spree totally free if you book a party and have $400 in sales at your party (very easy to do btw). If anyone refers someone to throw a party with me I will give you an item from my catalog at 50% off, or in about a month I will be offering a dozen free tea light OR th half off item.
Let me know if you are interested. Message me. If you are interested in selling again let me know. I can book a party at your home or any where you wish and you can earn the kit free. You also get a free web site so people can buy from you directly. You can also just sell using the catalog and make money that way too.
So let me know if you are interested either way. I know with Christmas coming $100 shopping spree can come in handy for those looking for gifts to give out, and it costs nothing but a couple hours of your time.
++++++++++++++++++++++++++++++++++++++++++++++++++++++++++++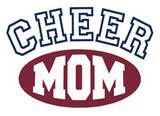 by
Add your quick reply below:
You must be a member to reply to this post.
Replies:
There are no replies to this post.