Anyone want to throw a party>
I am not from this area and I am trying to get my business up and running. I am looking for moms who would like to have a Party Lite party in their home. It costs you nothing, in fact you get free things just for hosting a party.
If you are not interested in hosting, and can refer one person to me for a party I will buy something for you from my store as an incentive for bringing business to my store. You can check out my link at the bottom in my siggy and there is a link to special offers up top. You can see what Hostesses get for hosting a party. I am still hiring as well if anyone is interested.
I am just trying to make enough money to help support my family. At this point I am unsure we will have a Christmas, so yes I am desperate.
Thanks. My phone number is also on the website, so you can call me.
Visit my store for great deals on candles and home decor and work from home opportunities. Get started 100% free too!
http://www.partylite.biz/sites/byValerie/
++++++++++++++++++++++++++++++++++++++++++++++++++++++++++++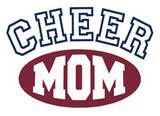 by
Add your quick reply below:
You must be a member to reply to this post.
Replies:
There are no replies to this post.