how can you do this to a child

I am literally on the verge of tears as I read through some news articals ..... Please Help Prevent Child Abuse ... Repost this message!!!! Please .... Boyfriend Arrested in Toddler Child Abuse ... An Amador County toddler is in critical condition and his mother's boyfriend has been arrested for child abuse. The 19-month-old boy has undergone surgery at UC Davis Medical Center. Neil Andrew Farkas, 45, of Pine Grove in Amador County is facing charges of child endangerment and injury. Farkas told Amador County Sheriff's Office investigators he was watching the child Wednesday evening and the boy wouldn't stop banging a cup against the wall and screaming. The sheriff's office said Farkas demonstrated to investigators how he picked up the child by the waist, shook him and slammed his head into the wall. Investigators said Farkas told them he realized about 4:30 Thursday morning, about eight hours after the incident, that the boy was not breathing. He said he called the boy's mother at work and told her the child had fallen out of bed. Farkas brought the victim to Sutter Amador Hospital in Jackson. Medical staff treated the child and had him transported to the Davis medical center in Sacramento for further treatment. Sutter Amador Hospital filed a suspected child abuse report with the sheriff's office, prompting an investigation. Farkas is in custody at Amador County Jail. He has been charged with inflicting an injury on a child, endangering a child or allowing a child to suffer, and commission of a felony resulting in great bodily injury. Bail has been set at $125,000. *****

.... upsetting/angry story .... This mom hurts her kids and doesn't even get a year in jail??? Medical Mother Pleads Guilty to Child Abuse BARTOW — Tracy McHugh, the woman accused of aggravated child abuse because she subjected her children to numerous needless medical treatments, pleaded guilty to one count of aggravated child abuse this afternoon, and agreed to give up custody of her children. In exchange, the State Attorney's Office agreed to a sentence of 364 days in county jail, with credit for time served, and 10 years probation. McHugh, who was arrested on Aug. 4, 2006, will likely be released in June, according to her attorney Amy Thornhill. Doctors said that McHugh suffers from Munchausen's Syndrome by Proxy, a mental disorder in which parents seek unnecessary medical treatment for their children because they crave the attention they receive. *****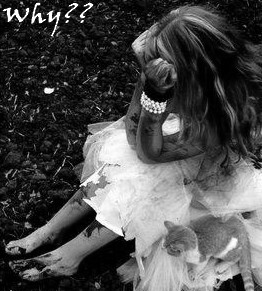 This one ... broke my heart the most :( How could someone do this to there child .... Chandler mom arrested in 2-year-old son's abuse Gary Grado, Tribune Chandler police report they arrested a mother on suspicion of child abuse Thursday for not protecting her 2-year-old son, who suffered two broken arms, broken ankles and bleeding on his brain. Police still don't know who inflicted the injuries on Cruz Krank, but his mother, Rana Krank, 26, and her live-in boyfriend were the only caregivers when he was injured. Doctors concluded there is no way Krank could not have known her son was injured, detective David Ramer said. "It's pretty horrific what this little guy went through," Ramer said. Investigators are still trying to prove who caused the injuries, Ramer said. According to a search warrant filed in Maricopa County Superior Court, paramedics responded to Krank's home March 30 to find the child with a fast pulse and labored breathing. Doctors found several broken bones that were in various stages of healing, bleeding on his brain and pneumonia, the warrant states. Investigators found that Krank had taken the child to the hospital and called paramedics on other occasions and in recent days. Cruz also lost 7 pounds over eight months and failed to reach his developmental milestones. Relatives noticed he was listless, refused to sit on his bottom, had difficulty walking, had to use walls to stand up and had bruises on the bottoms of his feet. The problems began soon after Krank's boyfriend moved in October. The boyfriend has not been arrested or charged, Ramer said. The boy was taken into custody of Child Protective Services and placed with family, Ramer said.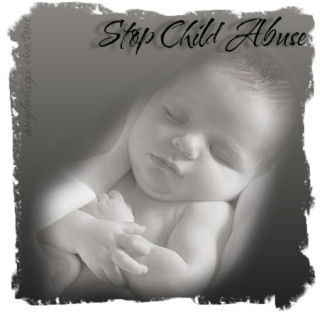 **** Former teacher, wife guilty of aggravated child abuse A jury sitting in Hamilton County Criminal Court today found a former Hardy Elementary School teacher and his wife guilty of the aggravated child abuse of their 9-month old son. Derrell Nunn and Jamila Nunn each face between 15 and 25 years in prison after the jury determined that they were responsible for the injuries to Derrell "D.J." Nunn Jr. Records show that paramedics responded Sept. 5, 2002, to a report that a child at 1410-A Stratton Place was having difficulty breathing. According to trial testimony, the child had bleeding in his brain and eyes, bruising and lacerations on his kidneys, liver and pancreas. The child had several older fractures that showed signs of healing, testimony showed. E-mail Brian Lazenby at blazenby@timesfreepress.com For complete details, see tomorrow's Chattanooga Times Free Press.
a child holding on ....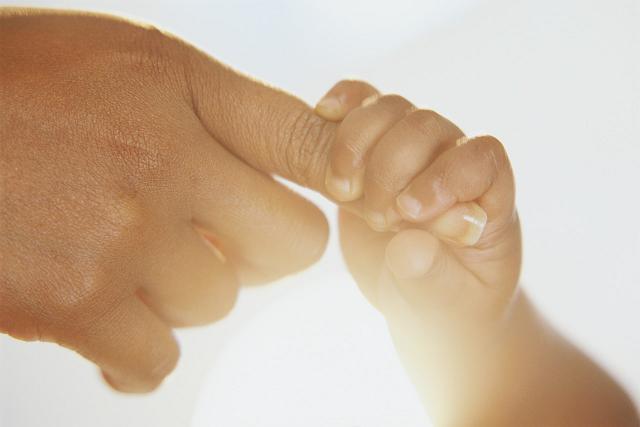 If you would like to get more involved in this and the missing children cause .. please add our site to your page. Please Help prevent child abuse!!!! ....
by
Add your quick reply below:
You must be a member to reply to this post.
Replies (1-2):
Add your quick reply below:
You must be a member to reply to this post.