Happy fucking fathers day!
I hate,hate, hate my sons father beyond words, hes such a dumbass!!!!!!!!
I picked my son devin up from his grandmas house at 2 today. Fathers day means nothing to his dad. Spending time w/ his hoes and bros is more important.
Devin spent time in monterey on sat (we live in san jose, dumb ass lives in santa clara) w/ his daddies family and unbenounced to me brought his cunt gf along w/ him!
He actually felt that i was being mean and wanted an apology!
This is what i had to say to his stupid ass!
Devin did have fun with u in monterey, i know he would have enjoyed it more if u didnt bring ur cunt girlfriend along & left her in her dog house!

Today is fathers day, u dumb stupid shit! Not yesterday! The fact that ur cunts/bros are more important...ur pathetic and u make me sick! You see devin 4 times a yr! Bringing ur cunt along w/ u 2 montery, plunking devin down in front of a tv/computer is not what i call spending time with him!!!!!!!!!!!!!!! U can take that apology ur waiting for and SHOVE IT UP YOUR ASS!!!!!!!!!!!!!!!!!!!!!!!!!!!!!!!!!!!!!!!!!!!!!!!!!!!!!!!!!!!!

How dare u bring ur whores along to meet devin! If she ever tickles/touches him again...i'll break her fucking fingers!!!!!!!!!!!!!!!!!!!!!!!!!!!!!!!!!!!
I cannot tell u how much better i feel after writing that nasty mess 2 him!
For u single mamas who are both the mommy and daddy, my hats off 2 u! How do u do it? Many times i think my son would be so much better off w/out this piece of shit! My heart breaks for my son. My son deserves so much better! But my son loves his daddy and my ex has told me such crap like he loves devin w/ all his hear, he misses him, blah, blah, blah! We live 25 mins apart and sees him once every 3 months.
I'd like to make a toast:
Happy Fathers Day to all the Mommies out their who have to be the mommy and daddy cause their kid(s) dad are scum! Keep your heads up!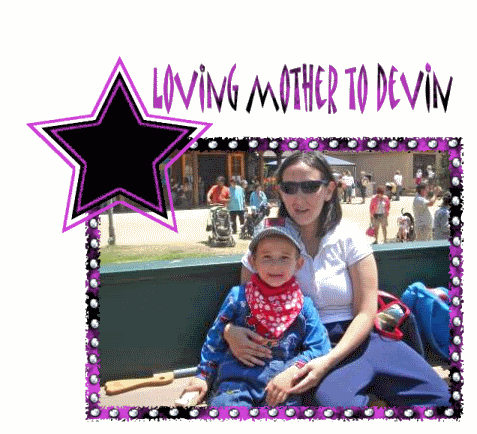 by
Add your quick reply below:
You must be a member to reply to this post.
Replies (1-1):
Add your quick reply below:
You must be a member to reply to this post.